If you want to enjoy Halloween in Tokyo, this is the place to go!
2016.10.12
Sightseeing Spot
If you want to enjoy Halloween in Tokyo, this is the place to go!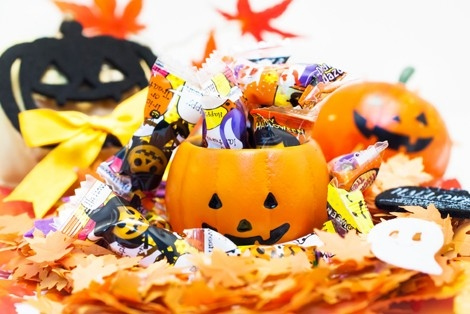 During the Halloween season, the streets of Tokyo are filled with people in costumes, parades, events, and parties, and the excitement of Halloween, centered on October 31, has become a Tokyo tradition. This time, we'll introduce some of the best places to enjoy Halloween in Tokyo.
(As of September 2016)
ROPPONGI HILLS HALLOWEEN
Roppongi Hills also hosts the
ROPPONGI HILLS HALLOWEEN
, an annual Halloween week event. The Halloween Parade, which usually attracts more than 3,000 participants each year, will be held for the 14th time in 2016. The event is free to attend (registration required) and takes place from mid-morning to mid-afternoon, so it's a great way for families to get together. Since Roppongi Hills has been a movie town that has hosted many Japan premieres since its opening, it is customary for the theme of the costumes to be limited to movie characters. There will also be make-up and nail polish services, a stamp rally, and a Halloween version of the Tokyo City View photo service, as well as special Halloween menus at Roppongi Hills restaurants.
Access: 0 minutes walk from Roppongi Station (Tokyo Metro Hibiya Line)
Harajuku Omotesando Hello Halloween Pumpkin Parade
Taking place in Harajuku, Omotesando, the
Hello Halloween Pumpkin Parade
is an event for kids that will be celebrating its 34th anniversary in 2016. In fact, the first Halloween parade in Japan was this parade held by Harajuku Kiddy Land. Most of the participants in the first parade were foreign children, and there were many Japanese people watching who had never heard of Halloween. The current sponsor is the Harajuku Omotesando Keyaki Association, a shopping street promotion association, and about 2,000 children under 12 years old and their parents, in total, parade hypothetically along the Harajuku Omotesando, about 1 kilometer of which traffic is regulated. There is a fee to participate in the event, and you can purchase a participation certificate at a special sales booth (about 1,000 yen). Participants will receive commemorative souvenirs and a candy rally MAP.
Access: 0-minute walk from Omotesando Station on the Tokyo Metro Ginza Line
Shimokita Halloween
Started in 2009, the
Shimokita Halloween
is an event where the streets of Shimokitazawa are dyed in Halloween colors for one Sunday close to Halloween. In 2015, the Halloween Festival started at 3 p.m., with a kids' costume contest, and from 5 p.m., the Halloween costume parade for the adult costume contest. After that, Halloween night and the party were held at participating stores in Shimokitazawa. You can enjoy Halloween until late in the morning when the shops close. In the case of 2015, the ticket to participate in the Halloween Parade was 1,000 yen with one drink ticket, and you could buy it online in advance.
Access: 0-minute walk from Shimokitazawa Station on the Odakyu Line
Kichijoji Halloween Festa
"Kichijoji Halloween Festa" is a "
Halloween event in Kichijoji by moms for moms and kids
". The event is planned and run by mothers with children under the age of six; in 2015, the event is open to children up to third grade, with a capacity of 2,300 participants. The participation fee was 1,000 yen if you only wanted to participate in the candy rally, and 2,000 yen if you also wanted to participate in the parade, and you had to purchase a participation certificate on the ticket sales website. There was also a costume photo contest with a professional photographer that cost 2,000 yen. The Halloween Festa is open to children from 0 years of age, as long as they are in the third grade of elementary school or younger and accompanied by a parent or guardian, and many baby carriages in costumes will appear on the streets of Kichijoji on the day of the event.
Access: 0 minutes walk from JR "Kichijoji Station"
If you visit Tokyo at the end of October, you will find many of these events being held here and there. Why don't you visit these spots to experience a wonderful Halloween in Tokyo?
Recommended Hotels Around:
Recommended hotels for this article
Monthly archive
2023(1)

2022(12)

2021(3)

2020(2)

2019(15)

2018(16)

2017(14)

2016(23)

2015(9)
SOTETSU HOTELS CLUB
Great Value Cashback Membership Program
Numerous Benefits!