Tokyo's best places to visit!
2015.12.01
Sightseeing Spot
Tokyo's best places to visit!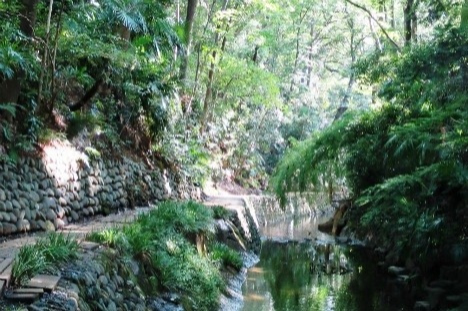 In Tokyo, there are various spots that you won't find in a travel brochure. Once you learn about those places you can make it your special one.
In this article, we will introduce you to some special spots that are not that popular yet.
A little-known tourist spot in Tokyo where you can enjoy shopping
First, let's take a look at some fun spots to shop or just window shopping.
Nakano Broadway
Nakano Broadway, located about a 5-minute walk from Nakano Station, is a place called the "sacred ground of subculture". It is a place where you can find used manga and books, gashapon toys, figurines, idol goods, used audio products, and other maniacal goods that are a little different from Akihabara, which is also the land of subculture.

In addition, there are a lot of lifestyle shops around, such as clothing, ice cream shop, delicatessen, fish shop, butcher, dentist, and so on. The slightly maze-like structure that makes you lose track of what floor you are on creates a peculiar atmosphere.
Kappabashi Utensils Street
"Kappabashi Dogu-gai" is a 5-minute walk from Tawaramachi Station on the Tokyo Metro Ginza Line or a 6-minute walk from Iriya Station on the Tokyo Metro Hibiya Line. This is a utensil district lined with specialty shops selling tableware, cooking utensils, signboards, and cooking costumes, and more. There are about 170 shops in 800 meters. It is a great place for those in the restaurant industry, and if you are into kitchenery.
There are several shops specializing in food samples, and many people buy mini food-toys, and magnets as souvenirs.
Every year, at the beginning of October, the Kappabashi Utensils festival is held and a variety of products are sold at unbeatable prices.
A little-known tourist spot in Tokyo where you can spend a relaxing time
Next, let's take a look at park spots where you can relax and enjoy your life. There are many unique parks in Tokyo, so you can enjoy them just by visiting.
Todoroki Ravine Park
From Todoroki Station on the Tokyu Oimachi Line, the Todoroki Ravine Park is a 5-minute walk from the base of the Golf Bridge down the stairs to the Yagawa Bridge. This is the only ravine in Tokyo where a beautiful river flows and thick trees grow despite being located in a residential area of Setagaya.
The park's temple, Todoroki Fudoson, offers a beautiful view of cherry blossoms in the spring and autumn leaves in the fall. In addition, if you walk down to the Yagawa Bridge, you can get to the Tamagawa River. Enjoy nature in the midst of Tokyo.
Shiokaze Park
Shiokaze Park is the largest park in the waterfront subcenter and is about a 5-minute walk from Daiba Station or Fune-no-Kagakukan Station on the Yurikamome Line. The park is adjacent to Odaiba Seaside Park and offers views of Tokyo Bay, Rainbow Bridge, Tokyo Tower, and airplanes taking off and landing at Haneda Airport. The Sun Square, with its beautiful lawn, is spacious and open, perfect for a stroll on a sunny day.
In the "Barbecue Plaza", which can be used with a reservation, there is a package plan that includes cooking utensils, meat, and vegetables, so you can easily enjoy a BBQ without any problems.
Tokyo's little known sightseeing spots that make you feel like on a trip
The last spots bring you to the old memories when you were on a social studies tour when you were a kid. Of course, it would be fun to actually go out there with your kids!
Yumenoshima Tropical Greenhouse Dome
Located about a 15-minute walk from Shin-Kiba Station on the Keiyo and JR lines, Yumenoshima was once famous as a landfill site for garbage.
The Tropical Botanical Museum, located in the former site of the Yumenoshima Park, is famous as a place for so-called social tours in Tokyo. Don't miss the video hall where films about the tropics are shown and the Carnivorous plant greenhouse.
Tokyo Water Science Museum
The Tokyo Water Science Museum is a 10-minute walk from Tokyo Big Sight Station on the Yurikamome Line, and is operated by the Tokyo Metropolitan Government's Bureau of Waterworks. The museum offers tours of the Ariake Water Supply Station, a real water supply station, as well as theaters and demonstrations to learn about water are popular.
Japan Football Museum
This is an exhibition hall operated by the Japan Football Association, about a seven-minute walk from Ochanomizu Station on the JR and Tokyo Metro Marunouchi lines. Don't miss the uniforms of the Japanese national team when they participated in the 2002 World Cup in Japan and Korea, as well as the exhibits that recreate the locker room of that time.
Other items on display include autographs of soccer players, coaches, and officials, cups won by the national team, videos, and panels. There are also some goods that can only be bought here, making it a must-visit place for supporters of the Japanese national team and the J-League.
In addition to the places introduced in this article, there are many more places in Tokyo that are worth visiting. Please try going out to various places according to your hobbies, interests, and mood.
Some Sotetsu Fresa Inn hotels provide maps of sightseeing spots and restaurants in the vicinity of the hotel. Even if you don't have a map, please feel free to ask the front desk staff for information about the area.


Recommended Hotels Around:
Recommended hotels for this article
Monthly archive
2022(9)

2021(3)

2020(2)

2019(15)

2018(16)

2017(14)

2016(23)

2015(9)
SOTETSU HOTELS CLUB
Great Value Cashback Membership Program
Numerous Benefits!
Membership program renewal on September 28, 2021
From point program to cashback!