Cashback Membership Program
SOTETSU HOTELS CLUB
We have many special offers for your convenience and savings.
SOTETSU HOTELS THE SPLAISIR SEOUL MYEONG-DONG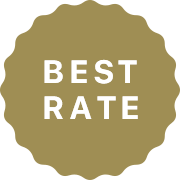 Book Now / Search
Book a hotel

Book hotel + flight

Cancel booking
3 Highlights of SOTETSU HOTELS THE SPLAISIR SEOUL MYEONG-DONG
Located in the center of the Seoul business district, our hotel offers convenient access to major tourist spots and attractions in Seoul!
01

Located in Myeong-dong, the heart of Seoul. Adjacent to major tourist attractions such as N Seoul Tower, Gyeongbokgung Palace, and Sungnyemun Gate, the area surrounding our hotel is full of attractions such as the gorgeous department stores and shopping streets of Myeong-dong and Namdaemun Market.

02

26 LINE FRIENDS guest rooms where you can meet Cony and Brown. Spend a magical time in a cute guest room full of characters.

03

Excellent location. Our hotel is a 7-minute walk from the nearest subway station, and the Limousine Bus bound for Incheon/Gimpo International Airport stops in front of our hotel.
GUEST ROOMS
You can enjoy complimentary ultra high-speed wireless internet in our spacious and sophisticated guest rooms.
AMENITIES
TV / Wi-Fi / Refrigerator / Electric Kettle / Safety box / Office desk(exclude Latex Room Type) / Simmons beautyrest bed(exclude Latex Room Type) / Hanger / Slippers / Shoehorn / Complimentary mineral water / Coffee and tea / Sink / Bidet / Shampoo / Conditioner / Body wash / Hand wash / Bathtub or Shower booth /Face towel / Bath Towel / Bath mat / Bathrobe / Hair dryer
RESTAURANT
You can enjoy a meal at the in-house restaurant during your stay at the hotel.
Breakfast will be served at the BST restaurant.
RESTAURANT「BST」
(BREAKFAST)

RESTAURANT「La Class」
(Lunch・Dinner)
RESTAURANT「BST」
(BREAKFAST)
Breakfast is served buffet style with a daily menu consisting mainly of Western-style dishes.
Please also enjoy omelets and fried eggs, as well as noodles served at our live kitchen.
If you wish to order breakfast, please purchase a breakfast ticket at the front desk or at the restaurant.
Hours
Price (including tax)
7:00~10:00 Western buffet
料金:19,800₩ (including tax)
Restaurant location
1st Floor Basement
RESTAURANT「La Class」
(Lunch・Dinner)
An authentic Italian restaurant serving high-quality dishes using the best ingredients.
We also offer wines that pair well with the cuisine of La Class, so please come and enjoy your time with friends, loved ones, and family.

Click here for the lunch menu >>
Click here for the dinner menu >>
Hours
Monday to Friday 8:00 am~10:00 pm
Saturday 9:00 am~10:00 pm
Sunday 9:00am~8:00 pm

*Only drinks will be served from 8:00 am to 11:00 am.
*Only the lunch menu will be served from 11:00 am to 2:00 pm.
Restaurant location
Back of the 1st Floor Lobby
FACILITIES
Front / Lobby

SOTETSU HOTELS THE SPLAISIR will make you feel a sense of comfort and pleasure that you haven't felt before. We look forward to your visit.

Business Center

There is a business center on the 17th floor that is open 24 hours a day, so please make use of it.
Fitness Center

You can enhance your vigor through various exercises in the fitness center. Open 24 hours a day.

Meeting Room

We make every possible effort to support business guests with our meeting rooms and banquet hall. We have five types of meeting rooms. Click here for details
HOTEL INFORMATION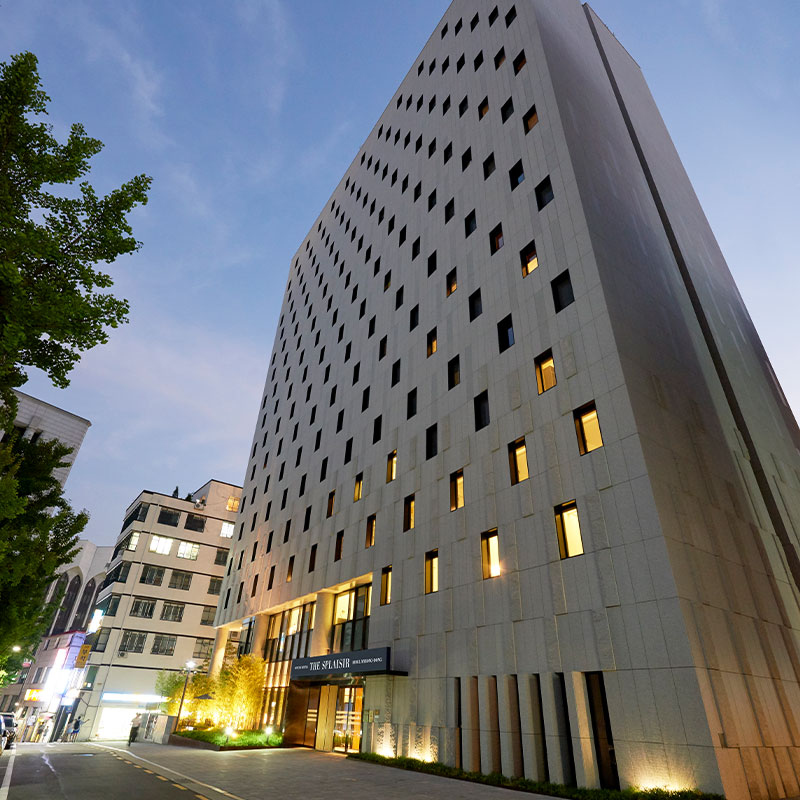 SOTETSU HOTELS THE SPLAISIR SEOUL MYEONG-DONG
Address
15, Namdaemun-ro 5-gil, Jung-gu, Seoul, 04526, Korea 
TEL / FAX
TEL:(+82) 2-772-0900 /
FAX:(+82) 2-2198-1219
Check IN / Check OUT
3:00pm/12:00pm
Rooms
428
Payment methods
Cash/Credit card (VISA, MASTER, JCB, AMEX, DINERS CLUB, DISCOVER, UnionPay Card)
QR code payment (ALIPAY, WeChatPay, Tmoney)
Access Information
A 6 minute walk from Exit 7 in City Hail Station on the Subway Line 1, 2 Detailed directions from the station[Exit 1] [Exit 7]A 7 minute walk from Exit 7 in Hoehyeon Station on the Subway Line 4 Detailed directions from the station

Limousine Bus Incheon Airport → Hotel No.6015 (Station : Namdaemun Market)

Limousine Bus Hotel → Incheon Airport No.6001

Parking spaces
This hotel does not have parking spaces. For more information, please contact the hotel.
Internet access available
Free high-speed Internet in all rooms (wired, Wi-Fi)
SOTETSU HOTELS CLUB Hotel Original Benefits
Another benefit in place of 500yen cashback
We are giving away a 5,000 Korean won gift certificate.
Locations that accept this gift certificate: Shinsegae Department Store, Shinsegae Duty Free, emart, emart everyday, Starbucks (excludes some stores), and moreCancellation is free of charge so you need not worry even if your schedule has not yet been decided
Normally, the cancellation fee on the day of stay is 100% of the room rate, but for members only, the cancellation on the day of stay will also be free.
For no-show, we will charge you 100% cancellation fee.Mask as gift
When you check in, one Mask will be given per person.
*Guests on day-use plan cannot avail of this benefit.
*Please show your member QR code when you use it.
*You will enjoy the benefits of the membership program if you book through the official website, official app, and by phone.
*Please note that changes may invitably be made without prior notice.
SOTETSU HOTELS CLUB
Use of Coupons and Points
The coupon and points are not valid at SOTETSU HOTELS THE SPLAISIR SEOUL MYEONG-DONG.
SOTETSU HOTELS CLUB
Great Value Membership Program
Numerous Benefits!
Membership program renewal on September 28, 2021