A new way to stay in Japan.

Locks on all rooms, for safe, secure, private spaces

The entire building uses a water purification system.

Self Check-In / Check-Out Machines

Excellent access to major sightseeing spots in Kyoto City
Cashback membership program
SOTETSU HOTELS CLUB
We have many special offers for your convenience and savings.
THE POCKET HOTEL KYOTO-KARASUMAGOJO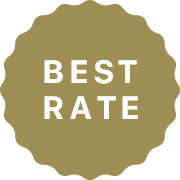 Book Now / Search
Book a hotel

Book hotel + flight

Change, cancel or confirm booking
RECOMMENDED PLAN
Recommended accommodation packages
FEATURES
Six Highlights of THE POCKET HOTEL KYOTO-KARASUMAGOJO
1-minute walk from Gojo Station and within walking distance from Kyoto Station.
Private space where all rooms have locks for security and safety!
01

SIMPLICITY and SAFETY

24-hour security system and private rooms with secure locks.

02

LADIES

There is a women-only floor (room), so even women who are alone can feel at ease.

03

TABLET

Multifunction tablets in all rooms! You can check the status and availability of the shower rooms and coin-operated laundry machines.

04

WATER

By installing the Ryosui Kobo water purification system in the entire hotel, all the water in the hotel turns into gentle SOU-BI-SUI water, including water in the sink, shower and toilet.

05

ACCESS

One minute's walk from Exit 1 in Gojo Station on the Kyoto Municipal Subway Karasuma Line.

06

MEMBERSHIP PROGRAM

SOTETSU HOTELS CLUB offers a variety of benefits
ROOMS ROOMS

Beginning with single rooms that are compact, reasonably priced and feel clean and fresh, we also have Hollywood Twin Rooms, Fourth Rooms that can accommodate up to four guests, and a women-only floor.

FACILITIES FACILITIES

Shared shower rooms for men and for women are available.
We offer a wide range of facilities and equipment, including vending machines, coin-operated laundry machines, and baggage storage space.
HOTEL INFORMATION
HOTEL INFORMATION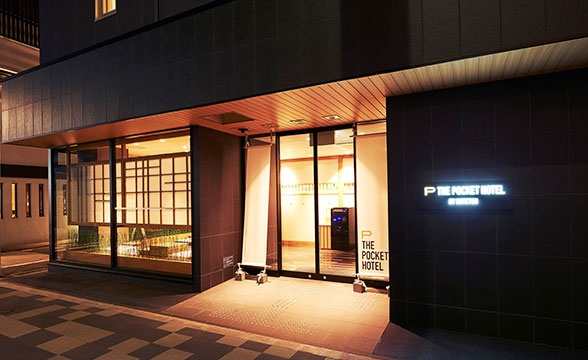 THE POCKET HOTEL KYOTO-KARASUMAGOJO
Address
423 Matsuyacho Gojodori Karasuma Higashi Iru, Shimogyo-ku, Kyoto-shi, Kyoto, 600-8105 Japan 
TEL / FAX
TEL:(+81) 75-585-4510 /
FAX:(+81) 75-585-6710
Check IN / Check OUT
15:00 / 11:00
Rooms
121
Payment methods

Cash / Credit card (VISA, MASTER, JCB, AMEX, DINERS, UnionPay Card)

QR Code Payment (LINE Pay, PayPay, d barai, au PAY, Rpay, ALIPAY, WeChatPay)

Access Information

One minute's walk from Exit 1 in Gojo Station on the Kyoto Municipal Subway Karasuma Line

Parking spaces
None. Please see the Kyoto City Parking Lot Guide.
Internet access available
Wi-Fi available in all rooms
SOTETSU HOTELS CLUB members only Hotel original benefits (Starting from stays on September 28, 2021)

●Free cup noodles as gift
We will give each person in your group their choice of cup noodles, out of about 6 types of cup noodles, per reservation.
*Guests on day-use or telework plan cannot avail of this benefit

●Cancellation is free of charge so you need not worry even if your schedule has not yet been decided.
Normally, the cancellation fee on the day of stay is 80% of the room rate, but for members only, the cancellation on the day of stay will also be free!
For no-show, we will charge you 100% cancellation fee.

*You will enjoy the benefits of the membership program if you book through the official website, official app, and by phone. Please show your member QR code when you check in.
*Please note that changes may invitably be made without prior notice.

We have posted reviews
and reviews from our customers.
SOTETSU HOTELS CLUB
Great Value SOTETSU HOTELS CLUB
Numerous Benefits!
Membership program renewal on September 28, 2021
From point program to cashback!