Six Recommended Souvenirs to Buy in Tokyo!
2015.12.08
Sightseeing Spot
Six Recommended Souvenirs to Buy in Tokyo!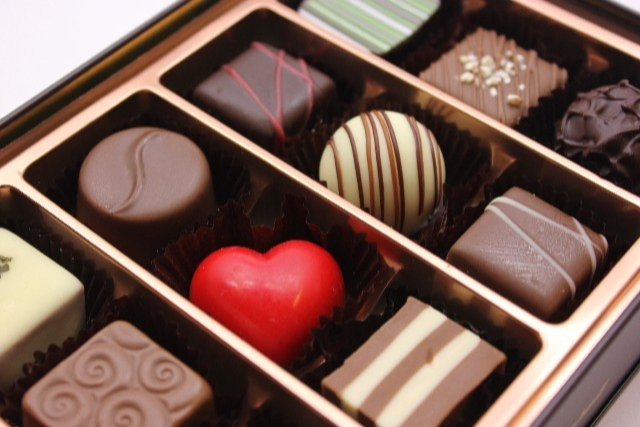 When you go to Tokyo, one of the most fun things to do is to decide what to buy as a souvenir. Here, we've carefully selected some of our favorite souvenirs for your family and close friends, or even for yourself.
"Tokyo Banana" has now become a standard item.
Tokyo Banana
was launched in 1991 and has become a standard Tokyo souvenir. You probably will not find someone in Tokyo who has never tried these sweets.
There are also a surprising number of new products available, such as Tokyo Banana Heart Maple Banana Flavor "Mitsuketa" (I found it) and Tokyo Banana Tree Chocolate Brownie, so it will be fun to try different flavors. Another popular way to eat them is to freeze them. The "Tokyo Banana Tree" series, which was introduced with the opening of the Tokyo Skytree, is also popular.
Local Tokyo souvenir "Tokyo Hiyoko"
The "
Tokyo Hiyoko
was actually born in Iizuka City, Fukuoka Prefecture. It is a Tokyo souvenir that has been around 50 years since it was born as a "famous confectionery Hiyoko" more than 100 years ago and entered Tokyo in the wake of the Tokyo Olympics. The skin is made from wheat flour, eggs, and white sugar, which are uniquely milled and blended. The bean paste is a yolk bean paste made from white kidney beans.
There are also many other variations, such as the "Kocha Hiyoko" available only at Tokyo Skytree Town, the "Tokyo Shio Hiyoko" (with salt) available only for a limited time, and the "Hiyoko's Uji Green Tea Tart" which is a seasonal product from spring to summer. The sweets have a simple and gentle taste.
"Kaminari-okoshi" (Thunder rice cake) from Asakusa
The "
Kaminari-okoshi"
is a traditional confection made by mixing rice that has been blanched and swollen with syrup, sugar, and peanuts, and then kneading it together. It is a specialty of Asakusa, and its name comes from Kaminarimon (a famous gate of the Sensoji Temple). It is often sold at Nakamise near Sensoji Temple, along with handmade senbei and ningyo-yaki.
Of course, you can buy these souvenirs at Tokyo Station and Haneda Airport. Recently, there have also been some new and unusual products such as thunder rice soft ice cream and "Tokyo Thunder," a collaboration between thunder rice and Black Thunder.
50 types of "Azabu Karinto"
There are several famous Karinto specialty shops in Tokyo. Among many shops, the
Azabu Karinto
, which is located in the Azabu Juban shopping district, is a famous shop known only to locals. In addition to the orthodox Karinto, there are 50 different types of products with different tastes such as Miso Karinto, Matcha Karinto, Soba Karinto, Curry Karinto, and Apple Pie Karinto.
In addition to the Azabu Juban store, you can also purchase these products at the Daimaru Tokyo store and Haneda Airport. It's a great Tokyo souvenir that's sure to please your taste.
That famous "Kuya Monaka"
Founded in Ueno in 1884, Ginza's "
Kuya
" moved to Namiki-dori street in Ginza in 1949 to set up a store. The Soraya Monaka is often sold out by reservation every day, and you can often see a sign saying "Sold out for today" when you pass by the store.
They have been selling their products for generations, sticking to the handmade method and not setting up a branch office or making deliveries. The taste is a wonderful combination of red beans and white sugar, and the crispy and fragrant burnt skin. Be sure to make a reservation and purchase one.
Belgian taste "Pierre Marcolini chocolate" to buy in Tokyo
The founder of the company,
Pierre Marcolini
, was born and raised in Belgium and holds four diplomas: chocolatier, pastry chef, gracier (frozen dessert craftsman), and confitur (sugar confectionery craftsman).
Starting with Brussels, the store has expanded to London, Paris, and New York, and in Japan, it has stores in Ginza, Haneda Airport Terminal 2, and Tokyo Station. The characteristic of this chocolate is its commitment to cacao itself. The sweetness is very modest, and many of them are a mixture of bitter chocolate with ganache, fruit, caramel sauce, etc., and they look cute. Why don't you buy Belgian chocolate as a souvenir from Tokyo?
Tokyo's unique sweets, famous confections are known even to people in the provinces, and sweets that aren't famous but will surely captivate you once you try them. When you need Tokyo souvenirs, please choose the ones you like from among these and buy them.
Recommended Hotels Around:
Recommended hotels for this article
Monthly archive
2022(9)

2021(3)

2020(2)

2019(15)

2018(16)

2017(14)

2016(23)

2015(9)
SOTETSU HOTELS CLUB
Great Value Cashback Membership Program
Numerous Benefits!
Membership program renewal on September 28, 2021
From point program to cashback!