Graduation Trip to Tokyo! Recommended Spots for a Memorable Experience
2015.12.29
Sightseeing Spot
Graduation Trip to Tokyo! Recommended Spots for a Memorable Experience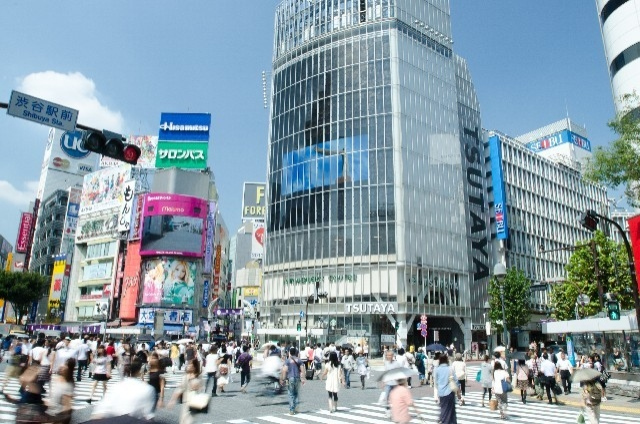 If you are going to Tokyo on your graduation trip, we recommend that you narrow down the spots you want to visit to a few and gather information beforehand. This is because each city in Tokyo has its own characteristics, and some of them may not match your tastes and preferences. You'll be able to enjoy your trip deeply if you get to know the city you're thinking of visiting before you head out. In this article, we'll introduce you to spots in Tokyo with different tastes, and the ways to enjoy a graduation trip.
What is the best time to go on a graduation trip?
Usually, for college students, the peak time for graduation travel is from February to March. Many people go on a graduation trip close to the end of the school year because they can enjoy their graduation trip more comfortably after all the job hunting and graduation thesis are finished. At this time of year, travel agencies also offer many special tours for students.

However, there are a few people who go for a trip during the winter vacations in December and January or even earlier during the summer vacations. As for destinations, these days, many people go to foreign countries, but Japan itself is not an outsider. Some go from Tokyo to the countryside, while many others go from the countryside to Tokyo for fun.
Recommended spots for graduation trips in Tokyo
So, if you go to Tokyo on your graduation trip, let's take a look at some of the most popular places and how you can enjoy them.
Shibuya and Harajuku
It is said that many foreign tourists visiting Tokyo these days stop by Shibuya. Particularly popular is the scramble crossing in front of Shibuya Station, the largest intersection in Japan. You'll see a lot of foreign tourists taking pictures here.
If you are going there on your graduation trip, it will be fun to visit fashion buildings such as "109", directly-managed brand stores, and select shops nearby. Recently, large-scale redevelopment work has been taking place around Shibuya Station, so it might be a good idea to take pictures of the scenery that can only be seen now.
And Harajuku is a station next to Shibuya. It takes about 20 minutes to get there by walking along Meiji Street. Harajuku has many more unique shops than Shibuya, such as Takeshita Street, Urahara (Ura-Harajuku) area, and Omotesando. It will be fun to just walk around, stopping at cafes along the way.
Akihabara
So-called Akiba is the holy land of Otaku culture. If you like anime, games, computers, and idols, you should definitely visit this town at least once. The Radio Kaikan in front of the station, which used to be crowded with small stores selling home electronics, audio, and electronic parts, has now been transformed into a building with tenants selling figures, toys, trading card games, and idol goods.
You can even find people dressed as maids or in cosplay walking around the city. There are also studios where you can take cosplay photos, so it might be a good idea to stop by and have your photo taken to commemorate your graduation.
Odaiba
Odaiba, which can be reached by taking the Yurikamome train from Shimbashi, is a popular spot for both couples and families. A variety of attractions are available. Palette Town Ferris wheel, Odaiba Marine Park with a view of the Rainbow Bridge, Gundam at Diver City Tokyo, Odaiba Oedo-Onsen Monogatari, etc. It is impossible to see everything in one day.
Shopping, dining, having fun, you can do everything to enjoy your trip even without spending too much money, which is a great thing for students. From the observation decks of Fuji Television Network's headquarters and the Telecom Center Building, you can enjoy a great night view of Odaiba. It's a great way to see Tokyo in all its glory.
Tokyo Tower
Tokyo Tower is a structure that is loved by many people in Tokyo, with many deep-rooted fans even now that the Tokyo Sky Tree has been built. In addition to the view from the observation deck, it would be interesting to admire Tokyo Tower from various places around the tower and take pictures of it together. You can also enjoy the lights that change with the seasons and days of the week.
And if you want to experience some great moments, you can take the stairs up to the observation deck, which is 150 meters high (about 600 steps), only on Saturdays, Sundays, and holidays (canceled in case of rain). By the way, if you complete the 600 steps, you can get a certificate that is not for sale. Why don't you get it as a memento of your graduation trip?
When you go on a graduation trip to Tokyo, please visit these spots. Since this is your graduation trip, we recommend buying something to commemorate the trip, taking pictures, trying things you don't normally do, and just making a lot of memories. Have a fun graduation trip.
Recommended Hotels Around:
Recommended hotels for this article
Monthly archive
2022(9)

2021(3)

2020(2)

2019(15)

2018(16)

2017(14)

2016(23)

2015(9)
SOTETSU HOTELS CLUB
Great Value Cashback Membership Program
Numerous Benefits!
Membership program renewal on September 28, 2021
From point program to cashback!