What to See in Seoul? Top Attractions in the Capital of South Korea
2019.09.24
Sightseeing Spot
SOTETSU FRESA INN
SOTETSU HOTELS THE SPLAISIR
What to See in Seoul? Top Attractions in the Capital of South Korea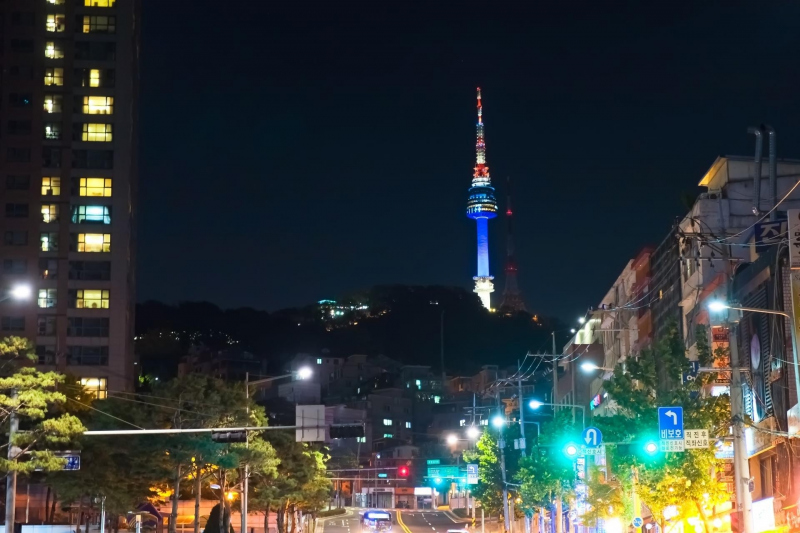 Seoul is the capital of South Korea and is full of diverse attractions. It's only about 2.5 hours from Haneda Airport and 1.5 hours from Fukuoka in Japan, making it a popular destination for women on short vacations and solo travelers. In this article, we'll introduce some of the best places to visit in Seoul that you should definitely keep in mind when traveling. (Information as of September 2019)
Sinsa-dong Garosu-gil
Located in the Gangnam district of Seoul, this popular street is a trendsetting destination. The 700-meter-long street is lined with unique stores ranging from major fashion brand stores to petit-price brands from Korea and popular cosmetic shops.


Address: Sinsa-dong, Gangnam-gu, Seoul (4-minute walk from Sinsa Station on Line 3, etc.)


Opening hours: Varies from store to store
N Seoul Tower
N Seoul Tower is a landmark of Seoul that stands at the top of Namsan Nature Park. It is also a famous filming location for Korean dramas. The tower is 479 meters high, from the observatory you can enjoy a panoramic view of Seoul. Especially, the night view is fantastic and you will be able to enjoy a romantic time. If you come here with your beloved one, you can make a vow of eternal love by attaching a lock to the key tree.



Opening hours: Observatory 10:00 - 23:00 (Monday - Friday, Sunday), 10:00 - 24:00 (Saturday)
Gwanghwamun Square
Gwanghwamun Square was built around a huge statue of Yi Sunshin, a general of the Joseon Dynasty. The square is an urban oasis for the citizens of Seoul, and there are many places to enjoy gourmet food and historical buildings in the vicinity, making it a must-visit spot when touring Seoul. The highlight is Gwanghwamun Gate, which is lit up after sunset. It is fantastic to see it appear three-dimensionally in the darkness.




Opening hours: Free walk
Changdeokgung Palace
Changdeokgung Palace is registered as a World Heritage Site and is said to be the place where successive kings since Gwanghaegun, the 15th king of the Yi Dynasty, lived and worked. Among them, the traditional Korean garden called Piwon is a must-see beautiful spot.



Address: 99 Gurigok-ro, Jongno-gu, Seoul (5-minute walk from Exit 3 of Anguk Station on Subway Line 3)


Opening hours: 9:00 - 18:00 (until 18:30 from June to August, until 17:30 from November to January. Closed on Mondays)
Hongdae Town
If you want to experience not only fashion but also art and other aspects of Korean street culture, stop by Hongdae, a popular town full of youthful energy. It is an area where Korean trends are concentrated, and there are many clubs and live music venues where you can have fun until late at night.



Address: Seogyo-dong, Mapo-gu, Seoul (a short walk from Exit 9 of Hongdae Station on Subway Line 2)


Opening hours: Varies from store to store
Myeongdong Town
If you want to feel the latest trends in Korea, Myeongdong area is the place for you. Myeongdong, Seoul's largest shopping district, is famous as the birthplace of Korean culture. The area is also a popular destination for locals and foreign tourists alike, with a wide range of shops offering everything from cosmetics and fashion to sweets and gourmet food.


Address Address: Myeongdong Station (Subway Line 4), Exit 5-10


Opening hours: Varies from store to store
When you travel to Seoul, South Korea, check out the places above to visit the best tourist attractions!





Recommended Hotels Around:
Recommended hotels for this article
Monthly archive
2022(7)

2021(3)

2020(2)

2019(15)

2018(16)

2017(14)

2016(23)

2015(9)
SOTETSU HOTELS CLUB
Great Value Cashback Membership Program
Numerous Benefits!
Membership program renewal on September 28, 2021
From point program to cashback!