Five best souvenirs you should buy in Yokohama!
2016.02.03
Sightseeing Spot
Five best souvenirs you should buy in Yokohama!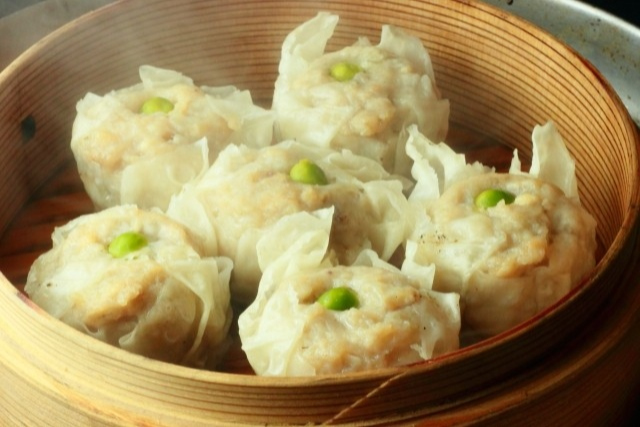 When you hear the words "Yokohama souvenir," what kind of souvenirs come to your mind? From sweets to Chinese food and alcohol, there are a wide variety of choices. Here is a selection of recommended souvenirs that are sure to please your family and friends.
If you like chocolate, don't miss this! Yokohama Motomachi Mutekiro's Yokohama Renga (Yokohama Brick)
Yokohama Motomachi Mutekiro
's "Yokohama Brick" is a sweet based on the bricks that have long been associated with Yokohama. The two-layered freshly baked chocolate cake is soaked in walnut sauce, making it a rich and moist cake that chocoholics will love.
The sister product "Yokohama White Brick" with its exquisite combination of white chocolate and raspberry is also popular, that it will be an appreciated present if you purchase a set.
"Nikuman" in Chinatown's Kaseirou
When you think of Yokohama Chinatown, many people think of steamed meat buns. Among them,
Kaseiro's
steamed buns are one of the most popular.
The skin is thick, elastic, and chewy, and the meat filling has the crunchy texture of bamboo shoots with plenty of meat flavor locked in, and the strong soy sauce flavor makes it addictive. It has a shelf life of about three days when refrigerated, so be careful when buying it in the summer.
"Yokohama Baumkuchen Tamakusu Tree" with the Historical landmarks motif
Have you ever seen the
Tamakusu Tree
in the courtyard of the former British Consulate and now Yokohama Port Authority Museum? The tree, which is depicted in the painting "Landing in Yokohama" by Heine, a German artist who accompanied Perry's fleet, was in the same place when Perry arrived 150 years ago and has continued to grow with the history of Yokohama.
Yokohama Baumkuchen Tamakusu Tree" is backed by a skilled patissier with a motif of the Tamakusu Tree, one layer at a time. The cylindrical package reminiscent of a stump is interesting, and the Baumkuchen has a slight vanilla aroma and a moist texture.
Resurrected famous confectionery "ARIAKE YOKOHAMA HARBOR"
An old-fashioned nostalgia for locals, "
Ariake Yokohama Harbor
" is a famous confectionery with a history of twists and turns.
In 1954, Ariake Confectionery, located in Tsurumi Ward, started selling it under the name "Roman". In 1999, the company went bankrupt due to a failed real estate investment during the bubble economy, and the product disappeared from the market for a while.
However, since it has been popular as a standard souvenir from Yokohama for a long time, former employees and others have started a revival movement, and in 2000, the new Ariake Confectionery was established. In June 2015, the official names of our main products, such as "Double Maron" and "Kurofune Chocolat," were changed to "Ariake Yokohama Harbor".
Old-fashioned taste, "Kiyoken Shiumai"
"Kiyoken Shiumai"
is probably one of the most well-known souvenirs in Japan. Kiyoken is a company that manufactures and sells Shiumai (fried dumplings) and "Shiumai bento" (lunch box), and also operates Chinese and Italian restaurants.
The special feature of this Shiumai is that it is made with a mixture of pork and dried scallops for a flavor that tastes good even when it is cold, and it is made into bite-sized pieces so you can easily eat it on the train. If you want to take it home, you can reheat it in a frying pan or deep fry it in oil. The ceramic soy sauce container called "Hyou-chan" enclosed in the box also has a retro flavor.
"Yokohama Beer" to rediscover the deliciousness of beer
The last souvenir is the local beer in Yokohama, the "
Yokohama Beer
".
Yokohama Beer has different types of beers, such as Weizen, a fruity white beer made with wheat malt, Yokohama Lager, which combines deep richness with citrus bitterness, and Pilsner, which is made with Czech aroma hops and finished with the decoction method, each with different characteristics.
They have a wide range of beers, from those that are easy on the palate and easy to drink to unique beers that will impress beer connoisseurs, but their "motto" is to make sure that every last drop of beer is drunk. Yokohama Beer can be found in Yokohama City and Tokyo, and can also be purchased at the Sogo Yokohama Store.
As Yokohama is a city with many souvenirs variations, you will have fun thinking about what kind of souvenir to give to someone depending on the season or the person you are giving to. When you visit Yokohama, take a look at all the different souvenirs and have a hard time deciding which one to choose.
Recommended Hotels Around:
Recommended hotels for this article
Monthly archive
2022(9)

2021(3)

2020(2)

2019(15)

2018(16)

2017(14)

2016(23)

2015(9)
SOTETSU HOTELS CLUB
Great Value Cashback Membership Program
Numerous Benefits!
Membership program renewal on September 28, 2021
From point program to cashback!