Let's visit new places in Yokohama!
2016.02.17
Sightseeing Spot
Let's visit new places in Yokohama!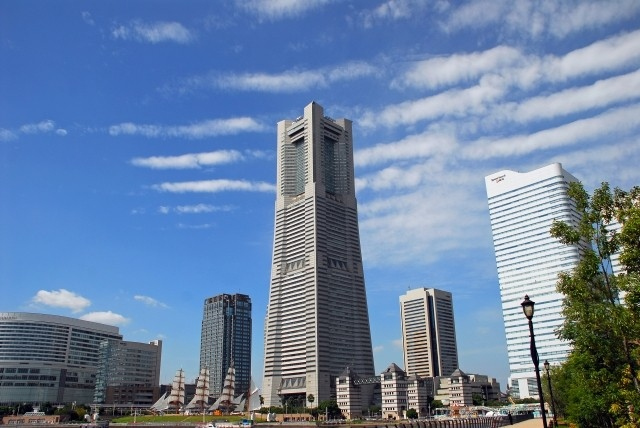 Yokohama is a popular spot for fashion and gourmet, and in addition to the places that everyone knows, there are many new spots that have sprung up over the past few years. In this article, we'll introduce a selection of these new places where you can enjoy the best of Yokohama.
"Colette Mare" located in front of Sakuragicho Station
Colette・Mare
is a shopping town in front of Sakuragicho Station that opened in March 2010. In addition to popular brand stores such as the British fast-fashion brand "TOPSHOP/TOPMAN" and the Los Angeles-based select shop "kitson", there are approximately 130 fashion shops and restaurants on the first through seventh basement floors.
Colette Mare is great for those who love fashion. In addition to Colette Mare, the entire building is part of TOC Minato Mirai, a large-scale complex that includes a cinema, hotel, fitness club and offices.
Opened in front of Center-Kita Station "Premier Yokohama"
Premier Yokohama
opened in October 2013 in front of Center Kita Station on the Yokohama Municipal Subway in the northern part of Kohoku New Town. It is a seven-story shopping mall based on the concept of "a facility where women in their thirties can enjoy an extraordinary time," with stores selling fashion, miscellaneous goods, and furniture.
Particularly noteworthy are "J.PRESS CLUB," which offers a full line of items including men's, women's, and children's wear, as well as pet supplies and miscellaneous goods, and "THE DISH AND CUP," a store with a cafe dining room and coffee stand. Premier Yokohama is also surrounded by the newly developed Northport Mall commercial complex and the Yotsubako shopping center.
"CIAL Sakuragicho", which also has a tourist information center
CIAL Sakuragicho
is a commercial facility at Sakuragicho Station that offers a Meiji retro and Taisho romantic atmosphere. The concept is "YOKOHAMA NOSTALGIC REVUE" and it opened in July 2014.
The area is lined with deli delicatessen stores, including the venerable Chungking Restaurant in Chinatown, making it a facility that locals use on a daily basis.
If you are going sightseeing, the Yokohama Information Plaza is a convenient place to go. There is a counter with the Sakuragicho Tourist Information Center managed by the Yokohama Convention & Visitors Bureau and a checkroom service operated by Yamato Transport Co. (500 yen per day) and same-day delivery to your hotel.
"MARK IS Minatomirai" where you can spend time with nature
Opened in June 2013,
MARK IS Minatomirai
is the largest commercial facility in the Minato Mirai area (approximately 43,000m2). Based on the concept of a "Life Entertainment Mall", 189 stores, including 13 new business categories and 42 stores for the first time in the prefecture, are concentrated on the fourth basement floor to the sixth floor above ground.
It features a large roof called the "Kimorehyo Roof" that lets in plenty of sunlight, and an exterior that blends in with the green trees. There is also an orchard and vegetable garden on the rooftop. There are also many resting spaces, making it a facility where you can not only shop, but also relax and enjoy nature.
New sensation museum "Orbi Yokohama"
Orbi Yokohama
was launched in August 2013 on the 5th floor of MARK IS Minato Mirai, introduced above. It is the world's first joint project between SEGA and BBC EARTH, a museum where you can experience the unparalleled fascination of the Earth and life, and the super-experience of nature.
The centerpiece of the museum is "Theater 23.4," which features about 13 different "entertaining exhibitions" and one of the largest screens in Japan at 40 meters wide by 8 meters high. The unprecedented level of immersion has become a big topic, and the number of visitors reached 100,000 in just one month after the opening.
"Dockyard Garden" in Yokohama Landmark Tower
On the grounds of Yokohama Landmark Tower, there used to be the Old Yokohama Dockyard No. 2, the oldest existing stone dock for merchant ships in Japan. This dock was restored and the
Dockyard Garden
was opened in 1993.
In July 2013, a 180-degree projection mapping event was held to commemorate the 20th anniversary of the opening of the museum. Images were projected along with a 29m wide by 10m high ship-shaped stone wall, creating a new visual experience that will make you feel as if you have jumped into another dimension. The projection mapping event lasts about 6 minutes, is held basically every day, and admission is free (as of February 2016).
From shopping and eating to hands-on events, there are many different ways to enjoy Yokohama's new landmarks. Be sure to visit these spots when you're in the neighborhood.
Recommended Hotels Around:
Recommended hotels for this article
Monthly archive
2022(9)

2021(3)

2020(2)

2019(15)

2018(16)

2017(14)

2016(23)

2015(9)
SOTETSU HOTELS CLUB
Great Value Cashback Membership Program
Numerous Benefits!
Membership program renewal on September 28, 2021
From point program to cashback!