Let's travel on New Year's Day! 6 Recommended Domestic Travel Destinations
2019.12.10
Sightseeing Spot
Let's travel on New Year's Day! 6 Recommended Domestic Travel Destinations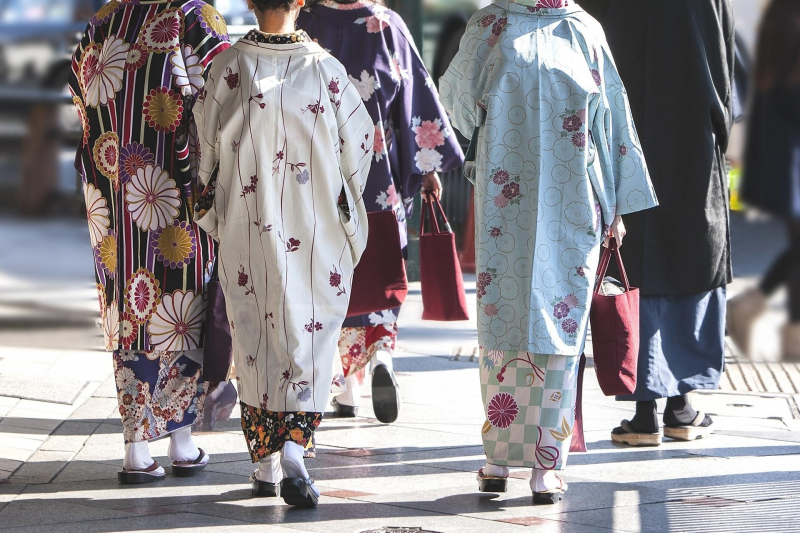 When you spend the New Year's holiday at home or at your parents' house, it's great being busy, cooking, and dealing with guests. But sometimes you should take the plunge and travel for the New Year's holiday next year. Here are some of the best domestic places to spend the New Year with your family and loved ones.
Hatsumode - the first shrine visit of the New Year
Hatsumode (New Year's visit) is an essential part of New Year in Japan. Even if you usually visit local shrines and temples, why don't you take a trip and go a little farther this year? Here are some popular Hatsumode spots to visit with your family and friends.
Meiji Jingu Shrine (Tokyo)
Meiji Jingu Shrine is one of the most popular power spots in Japan. The shrine was built in 1919 with Emperor Meiji as its deity, and is famous as one of the most popular spots for Hatsumode in Japan, with 3.2 million people visiting the shrine on the first three days of the New Year alone. Because of the large number of worshippers, it may take several hours to reach the main shrine. It is recommended that you wear warm clothes.


Address: 1-1 Yoyogi-Kamizono Town, Shibuya-ku, Tokyo (about a 1-minute walk from Harajuku Station on the JR Yamanote Line, Meiji-jingumae (Harajuku) Station on the Tokyo Metro Chiyoda Line)


Opening/Closing time: Different for each month (Opening: sunrise time, Closing: sunset time)
Kawasaki Daishi (Kanagawa Prefecture)
Kawasaki Daishi is known as the "Apotropaic Magician". The official name is "Kongozan Kinjoin Heiken-ji", which is one of the main temples of the Shingon sect of Chiyama. More than 3 million people visit the shrine not only from the Kanto area but also from all over the country. After visiting, we recommend eating "Kaiun Gourmet" on Nakamise Street.


Address: 4-48 Daishi Town, Kawasaki-ku, Kawasaki City, Kanagawa Prefecture (about 8 minutes walk from Kawasaki Daishi Station on the Keikyu Daishi Line)



Opening and closing hours: 5:30-18:00 (April to September), 6:00-17:30 (October to March, but 5:30-17:30 on the 21st of each month)
Naritasan Shinshoji Temple (Chiba)
This temple is one of the main temples of the Shingon sect of Chiyama and is nicknamed "Narita Fudo-sama." The temple has a history of over 1000 years and is visited by over 3 million people every year. Around the main gate, there are many stores selling lucky charms such as Dharma, rakes, and battledore, and you can enjoy a happy New Year atmosphere.


Address: 1 Narita, Narita City, Chiba Prefecture (10-minute walk from Keisei Narita Station on the Keisei Electric Railway and Narita Station on the JR Line)



Opening hours: 8:00 - 16:00 (the precincts are open 24 hours a day)
Relax and refresh at the hot springs
After a hectic New Year's holiday, it's time to relax and unwind in the Onsen (hot springs). Here we introduce some of the most popular hot spring resorts around Japan.
Hakone Yumoto Onsen (Kanagawa Prefecture)
Located in Ashigarashimo District, Kanagawa Prefecture, "Hakone Yumoto Onsen" is only an hour and a half by train from Tokyo. It is a popular hot spring resort for accessing sightseeing spots in Hakone such as Volcanic Valley Owakudani, Lake Ashi, and the Sengokuhara mountains range. You can enjoy eating and strolling in the shopping street in front of the station and enjoy the warm atmosphere of the historic hot spring resort town.
Nanki-Shirahama Hot Spring (Wakayama Prefecture)
Nanki Shirahama Onsen is popular as one of the three oldest hot springs in Japan, along with Arima Onsen and Dogo Onsen. It is a hot spring resort with a history of 1,350 years located in Nishimuro District, Wakayama Prefecture, and is mentioned in the Nihon Shoki and Manyoshu - oldest historic documents in Japan. There are many outdoor hot springs and footbaths where you can spend a relaxing time while enjoying the spectacular view of Shirahama.
Yugo Onsen (Okayama Prefecture)
Located in the quiet mountains of Mimasaka City in Okayama Prefecture, Yunogo Onsen is an old hot spring with a long history dating back to the Heian period (794-1185) and is famous for its hot water making your skin look beautiful. There are many footbaths and stylish cafes in the hot spring town, it is a great place to travel on girls' trips or with families.
New Year's Day is a time when you can take a break from work and go on a trip. Please refer to the above information and have a memorable and enjoyable start of the year.




Recommended Hotels Around:
Recommended hotels for this article
Monthly archive
2022(7)

2021(3)

2020(2)

2019(15)

2018(16)

2017(14)

2016(23)

2015(9)
SOTETSU HOTELS CLUB
Great Value Cashback Membership Program
Numerous Benefits!
Membership program renewal on September 28, 2021
From point program to cashback!