Top Sightseeing spots around Sannomiya area in Kobe!
2019.04.23
Sightseeing Spot
Top Sightseeing spots around Sannomiya area in Kobe!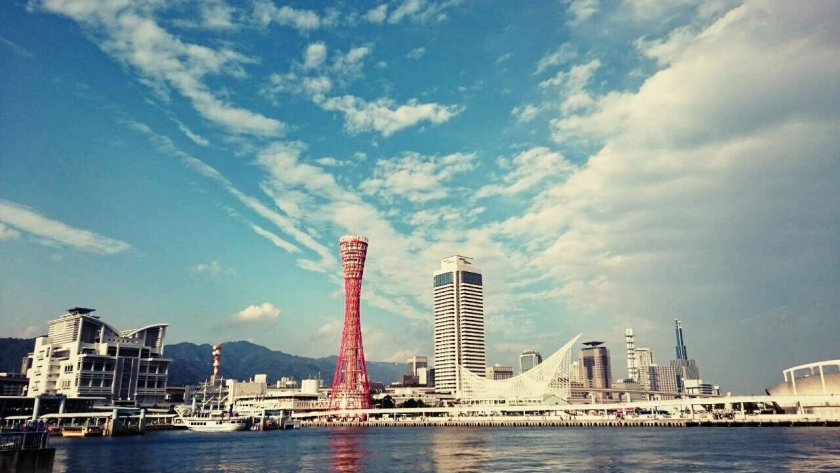 Close to the sea and mountains, convenient transportation, fashionable and stylish town. This is a common image of Kobe City and the Sannomiya area - a very popular especially among young people. Here are some of the best places to visit in Kobe and Sannomiya. (Information as of April 2019)
Ikuta Shrine
Ikuta Shrine is located in the center of the city of Kobe and is called "Ikuta-san". It is known that Empress Jingu enshrined Unagami no Isakaya as a deity, and the old shrine appears in the Chronicles of Japan (Nihon Shoki) and The Pillow Book (Makuranososhi). In addition, the name "Kobe" is said to have originated from the fact that 44 houses called "Kanbe" were sent to Ikuta Shrine by the Imperial Court in 806.


The shrine is known as the "Shrine of Resurrection" because it has survived many wars and disasters, and it is also popular as a spot for fulfilling love and good relationships. There is a cedar tree in Matsuo Shrine, a branch shrine in the precincts, which is often visited by young couples who wish for a good marriage. In addition, the Ikuta Forest, located behind the main shrine, has been featured in many literary works, and there is a small pond in the forest where you can do "water fortune-telling" for marriage.


Address: 1-2-1 Shimoyamate-dori, Chuo-ku, Kobe-shi (10-minute walk from Sannomiya Station on the JR Line)



Opening Hours: April 29 - August 31 7:00 - 18:30

       September 1 - September 30 7:00 - 18:00

     October 1 - February 28 (29) 7:00 - 17:00

     March 1 - April 28 7:00 - 18:00
Kobe Kitano Ijinkan-Gai
Many of the foreign houses (ijinkan), that remain on Yamamoto street, Kitano Town, Kobe City are open to the public and are representative tourist spots in Kobe. It is about a 15-minute walk from JR Sannomiya Station toward the mountainside.

In addition to the above, it is also a great place to learn about the history of the city. Among the buildings that retain the remnants of the Meiji and Taisho eras scattered around the Kitano Ijinkan district, the "Weathercock House" with the weathercock on the roof and the "Uroko House" with scaly walls are famous. The "Yamate Hachibankan" with "Saturn's chair", where if you sit down and think strongly, your wishes come true, and "Kobe Trick Art Mysterious Consulate" made by remodeling the former Panama Consulate are also popular. There are about 15 foreign houses open to the public, so it is recommended that you pick up the house you want to visit in advance.



Address: Yamamoto street, Chuo-ku, Kobe City, Hyogo Prefecture (15-minute walk from Sannomiya Station on the JR Line, or the Hankyu Kobe Line)


Opening hours: 9:00 - 18:00 (varies depending on each facility)
Kobe Port Tower
Kobe Port Tower is a landmark of Kobe, and it was lit up about a month after the Great Hanshin-Awaji Earthquake and became a symbol of reconstruction that gives courage to the citizens. The exterior of the tower, with its hyperbolic structure resembling a Japanese musical instrument, is the world's first pipe structure. The total height is 108 meters, and the observation room on the top floor offers a 360-degree view of Kobe Port, the city area, and the mountains of the Rokko Mountains. The night view is especially worth visiting!

You can also visit Meriken Park nearby, it was renovated on April 5, 2017, with a spacious lawn, rows of cherry trees, and cafes where you can take a break and enjoy a snack.


Address: 5-5 Hatoba Town, Chuo-ku, Kobe City (5-minute walk from Minato-Motomachi Station on the Kobe Municipal Subway Kaigan Line)

Opening Hours: March - November 9:00 - 21:00 (last admission 20:30)

      December - February 9:00 - 19:00 (last admission 18:30)
Nankin Town
Nankin Town (Nankin-machi), known as one of the three major Chinatowns in Japan, is a spot where you can enjoy a wide variety of Chinese food, from simple Dim sum to authentic Chinese cuisine. The area stretches 270 meters from east to west and 110 meters from north to south and is lined with about 100 shops, including food stores and general merchandise stores.

This is a great place to stop by for a visit and try out the pork buns, dumplings, and xiao long bao (steamed bun).
It's also nice to know that there are shops where you can buy canned beer and sweets. Of course, having authentic Chinese food for lunch or dinner is also very special.



Address: Sakaemachidori, Chuo-ku, Kobe (about a 5-minute walk from "Motomachi Station" on the JR line and Hanshin train)

Opening Hours: Varies by store
Venus Bridge
Located north of Kobe's Motomachi and west of Kitano Town, the Venus Bridge is one of Kobe's most popular night view spots, a 90-meter-long figure-eight arch bridge that connects two observatories: the Venus Observatory, where Venus was observed in 1874, and the Suwayama Observatory at the top of the mountain.



"In addition, there is a "Monument of Love" on the Venus Terrace, where you can attach the key to your vow.


Address: Suwayamacho, Chuo-ku, Kobe-shi (about 30 minutes walk from Kencho-mae Station on the Seishin Yamate Line of the municipal subway)



Opening hours: Free to stroll
Kobe Motomachi Shopping Street
The Motomachi shopping arcade in Kobe's Chuo Ward is one of the most famous shopping areas in Japan. While there are many long-established shops, there are also several new shops. The distance from Koigawa-suji (Meriken Road) in the east to Ujigawa-suji (Merka Road) in the west is about 1.2 kilometers from east to west. The area is lined with 300 stores of various types, including fashion, general merchandise, gourmet food, and cafes. The area is also home to seasonal events such as the Kobe Motomachi Music Week and the Motomachi Night Market.


Address: 3-chome, Motomachi-dori, Chuo-ku, Kobe-shi (3-minute walk from Motomachi Station on the JR Line)


Opening hours: Varies depending on the store
There are many sightseeing spots around Sannomiya, Kobe, where bustle and elegance coexist. Why don't you visit the above places when you travel to Kobe?




Recommended Hotels Around:
Recommended hotels for this article
Monthly archive
2023(1)

2022(12)

2021(3)

2020(2)

2019(15)

2018(16)

2017(14)

2016(23)

2015(9)
SOTETSU HOTELS CLUB
Great Value Cashback Membership Program
Numerous Benefits!