What Souvenirs to Buy in Osaka?
2018.07.24
Sightseeing Spot
What Souvenirs to Buy in Osaka?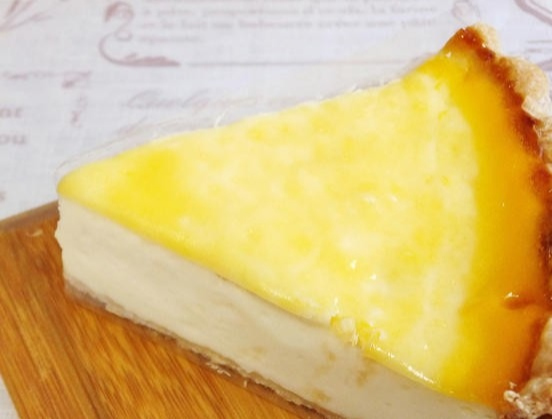 When you think of "Osaka souvenirs", what kind of things come to your mind? Even if you focus only on sweets, you will find a variety of delicious and unique Osaka items that you want to eat again and again. In this article, we'll introduce some of our favorite Osaka souvenirs, focusing on sweets. (Information as of June 2018)
Hyogetsudo 【Osaka Puchi (Petit) Banana】
Hyogetsudo's "Osaka Petit Banana" was invented by Shinichi Makino, the owner & chef of Monsieur Makino, a popular Western-style pastry shop in the Kansai region. Fluffy sponges sandwich a custard cream with banana pulp and passion fruit. It is a bite-sized cake that is moist on the inside and well-cooked on the surface.


Sweets are available in packs of 6 (648 yen including tax) to 15 (1,620 yen including tax) pieces. Sweets are selling at "Entre Marche", "O・MIYAGE-YA" and "Gift Station" at JR Shin-Osaka Station, and "Entre Marche" at Osaka Station.
Yoshimoto Creative Agency 【Funny Lovers】(Omoshiroi Koibito)
The "Funny Lovers" is a product made by Yoshimoto Creative Agency, a subsidiary of Yoshimoto Kogyo, and is a western-style confectionery with the catchphrase "Osaka's new specialty". There are several seasonal varieties, but the standard "Mitarashi Flavor" is a crispy gaufrettes filled with mitarashi dango-flavored cream. 16 pieces, 1,080 yen including tax.


There was a lawsuit over the imitation of "Shiroi Koibito" (White Lovers) sold by Ishiya Co., Ltd. in Hokkaido, but now a settlement has been reached by changing the package design and limiting sales to the six prefectures in the Kansai region. You can purchase it at JR Shin-Osaka Station, Osaka Station, at kiosks, and convenience stores Heart-in.
Aoki Shofuan 【Tsukigesho】
Aoki Shofuan's "Tsukigesho" is a homemade sweet bean paste made by blending two kinds of green beans (Hokkaido's Otebo and Shirokane Toki) and cooked to a rich flavor with high-quality butter, milk, and condensed milk. The bean paste is wrapped in moist special skin and baked to a golden brown color.

Sold from 4 (540 yen including tax) to 32 pieces (4,450 yen including tax). You can buy them at directly managed stores, and "Entre Marche" stores at JR Osaka Station and Shin-Osaka Station.

Amidaike Daikoku 【Osaka Kitahorie Petite Etoile】
Amidaike Daikoku is a long-history company established in 1805, known for its traditional specialty confectionery "Iwaokoshi". On the other hand, it is also a manufacturer that is eager to develop new products, including Western-style confectionaries.


The Osaka Kitahorie Petit Etoile has a high reputation among sweets lovers. These bite-sized rusks are made from puff pastry lightly baked, with a crunchy texture. A pack of 20 rusks costs 1,080 yen including tax and contains 10 each of maple and chocolate flavors. The rusks are available at the main store in Kitahorie and other directly managed stores, as well as at the JR Shin-Osaka Station, Osaka Station, and Tennoji Station kiosks.
Madame SHINCO 【Madame Brulee】
Madame SHINCO is another name for Shinko Kawamura, Chairman of Cow Cow Food System Co., Ltd., the brand name of the sweets developed by the company, and the name of the cafe and sweets store that it manages.


"Madame Brulee" is Madame Shinco's number one popular product. It is a Baumkuchen with maple syrup, covered with French cassonade (red sugar), and caramelized. It has a unique package decorated with flashy pink and leopard pattern. One package costs 1,620 yen (tax included). You can purchase sweets at the Minoh main store, "Entre Marche", "O ・ MIYAGE-YA", "Gift Station" in JR Shin-Osaka Station, and "Entre Marche" at Osaka Station.
Uncle Rikurou's Shop 【Cheesecake】
At Uncle Rikuro's (Rikuro Ojiisan no Mise), you can buy a fluffy cheesecake baked with cream cheese imported directly from Denmark. The raisins scattered on the bottom of the cake are a special feature, but overall, it's a very simple and rustic sweet. You can eat it freshly baked, or at room temperature, chilled in the refrigerator, or warmed up in the microwave.

The cheesecake No. 6 (18cm) is also reasonably priced at 695 yen including tax. It can be purchased at the Namba Main Store at Namba Station on the Midosuji Subway Line, the Daimaru Umeda Store at JR Osaka Station, and the Entre Marche at JR Shin-Osaka Station.
Osaka has such a wide variety of unique sweet souvenirs that it is hard to decide which one to buy each time you return. If you visit Osaka on a trip or a business trip, we strongly recommend buying these great sweet souvenirs.





Recommended Hotels Around:
Recommended hotels for this article
Monthly archive
2023(3)

2022(12)

2021(3)

2020(2)

2019(15)

2018(16)

2017(14)

2016(23)

2015(9)
SOTETSU HOTELS CLUB
Great Value Cashback Membership Program
Numerous Benefits!