Fun for the Whole Family! Sightseeing Spots in Kamakura and Shonan Areas
2015.07.07
Sightseeing Spot
Fun for the Whole Family! Sightseeing Spots in Kamakura and Shonan Areas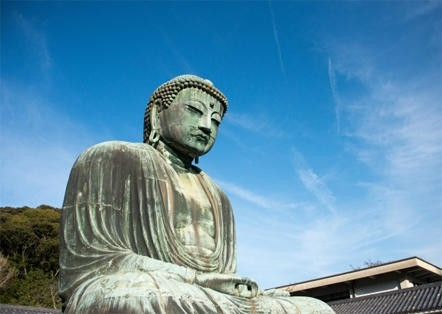 The Kamakura and Shonan areas, which are close to central Tokyo and can be easily reached by train or car, have many sightseeing spots for families to visit. Here, we'll introduce some recommended spots where families can enjoy a full day, including historical spots with the atmosphere of an ancient capital and beach resorts with pleasant sea breezes.
Tsurugaoka Hachimangu Shrine
This ancient shrine is famous as a symbol of Kamakura and is also known as a shrine associated with the first shogun Minamoto no Yoritomo. The main shrine, with its beautiful vivid vermilion color, is designated as an important cultural property of Japan.

This popular power spot has a large ginkgo tree (or maidenhair tree) and the Masako stone, where Yoritomo prayed for his wife's safe childbirth. It is also said that the shrine helps with luck at work and victory, and many young people and foreigners visit here.

Recommended spots in the neighborhood
About Enoshima
Enoshima always has been a popular area with a nice beach that can be easily reached from the Tokyo metropolitan area.
Crossing the Benten Bridge, you'll find Enoshima Benzaiten Nakamise Dori street bustling with tourists, where you can buy souvenirs and enjoy a meal full of seafood. An essential part of Enoshima's history is Enoshima Shrine, which enshrines the goddess Benten. Recently, it has also become popular as a power spot.

If you climb the Enoshima Observation Lighthouse, the symbol of Shonan, you can also enjoy 360-degree dynamic views of Mount Fuji and Izu Oshima Island.
Recommended spots in the neighborhood
About the Enoshima Aquarium
The Dolphin Show Stadium, which offers a view of Enoshima Island and Sagami Bay, and the fantastic Jellyfish Fantasy Hall are popular features of this aquarium. There are many fascinating exhibits, including a corner where you can see penguins and seals in action underwater, a beach for sea turtles, and Japan's first tank for long-term breeding of deep-sea creatures. Lots of attractive exhibits will be useful for children's summer vacation independent studies.
Other recommended exhibition corners
・ Sagami Bay Zone
・ Touch pool (you can have experience communicating with sea creatures)
・ Deep Sea II ~ Shinkai 2000 ~ (Japan's first full-scale manned submersible research ship)
small-scale

This summer, why not take a vacation with your family in the nature-rich Kamakura and Shonan areas? Think about history at an old temple or play with the waves at the beach or pool. It's a great place to get away from the big city and enjoy the seaside.


Recommended Hotels Around:
Recommended hotels for this article
Monthly archive
2023(3)

2022(12)

2021(3)

2020(2)

2019(15)

2018(16)

2017(14)

2016(23)

2015(9)
SOTETSU HOTELS CLUB
Great Value Cashback Membership Program
Numerous Benefits!