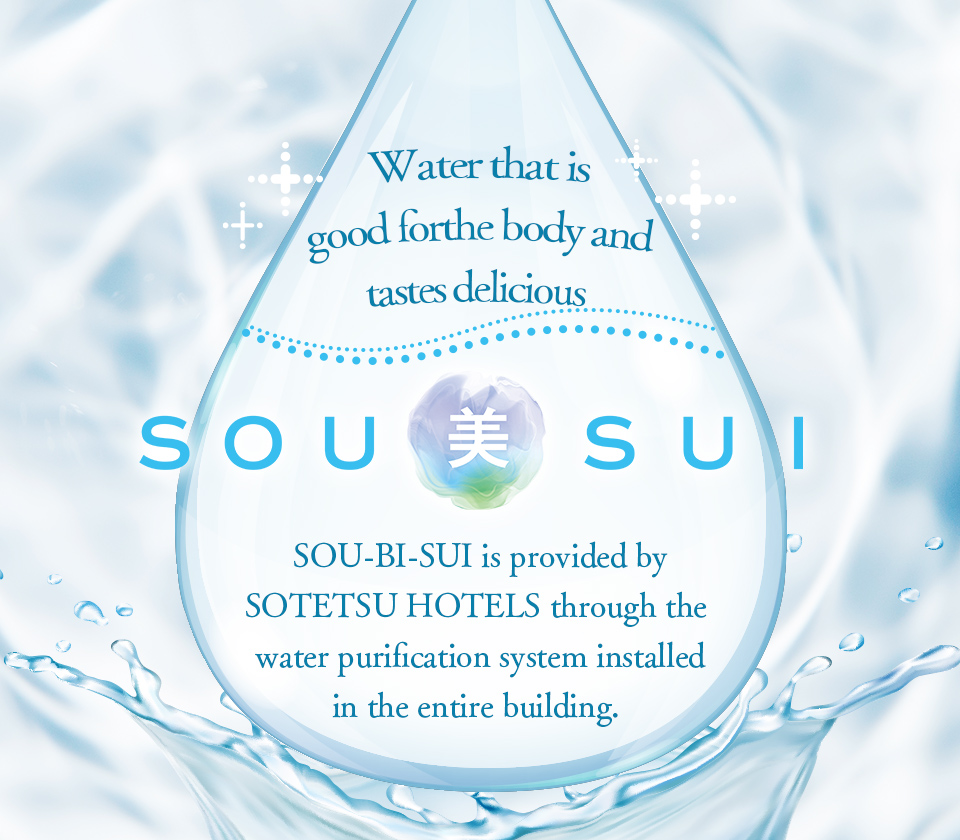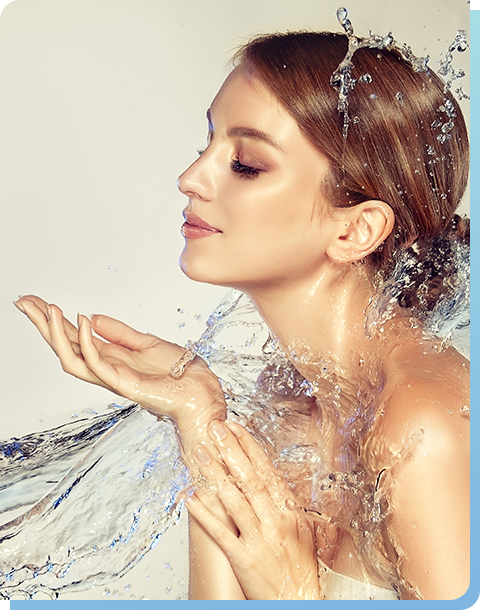 SOU-BI-SUI
The soft, gentle and delicious water
provided by SOTETSU HOTELS
The water and hot water in the entire hotel has been transformed into delicious water that is gentle on the body.
Experience clean, gentle SOU-BI-SUI water in the shower and bath, and when brushing your teeth and washing your face.

By installing a water purification system in the entire hotel, all the water in the hotel has been transformed into SOU-BI-SUI water.

Quality water makes tea and coffee more delicious

You can drink delicious water in guest rooms and at the breakfast venues (in some hotels). The water is delicious, so you can enjoy the taste of tea and coffee. The ice in the ice machines is also made from delicious water.

Gentle on the hair and skin, less prone to hand irritation

You will feel gentle water when showering, bathing, washing your face and brushing your teeth.

Soft feeling to the behind

Even the water used with the bidet is gentle on the skin.

Wash laundry with soft and gentle water

You can wash your clothes with soft and gentle water in the coin-operated laundry machines, so your clothes will be soft.

It is a system for purifying water
by installing filters in the middle of the water pipes.
By installing the filters in the middle of the pipes in the hotel,
at a point before water is distributed to all the guest rooms,
purified water flows to all guest rooms.

*Some are excerpts
SOTETSU HOTELS CLUB
Great Value Cashback Membership Program
Numerous Benefits!