HOW TO SPEND AT THE HOTEL

HOW TO SPEND AT THE HOTEL
Enjoy a new type of accommodation
at THE POCKET HOTEL
THE POCKET HOTEL is an accommodation-specialized hotel,
offering the dual benefits of pleasurable accommodations with functionality, in an unprecedented size.
We offer unprecedented services at an unprecedented size,
and a heartful welcome to all of our guests.
DAY 1How to spend
the first day

14:00
Arrive at the hotel,check-in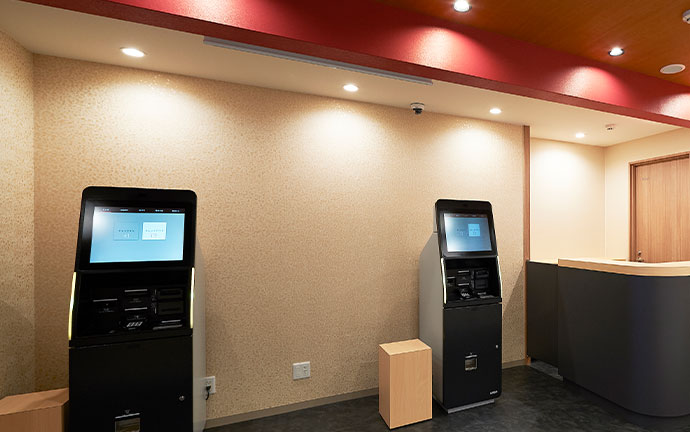 Generally check-in is from 15:00,
if you are a member of SOTETSU HOTELS CLUB, you can check in from 14:00.
There are check-in and check-out terminals installed in the hotel, so you can check in with a simple operation.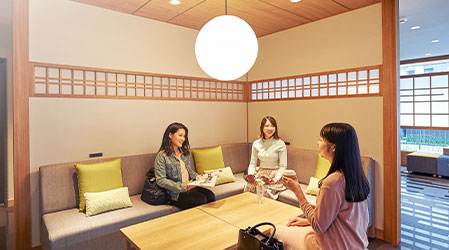 Take a little break in the lobby before going out.There is free Wi-Fi in the entire building.
You can use free Wi-Fi throughout the hotel, so it's convenient for looking up where you're going in the lobby. Various kinds of sightseeing maps are also available in the lobby.

15:00
Sightseeing


Excellent access to major stations, business districts, and sightseeing destinations
THE POCKET HOTEL is a five-minute walk from major stations and sightseeing destinations.
You can enjoy shopping in the Shijo area, Kyoto's largest business district, eat at Nishiki Market, and tour the shrines and temples unique to Kyoto. There are plenty of attractions to see in Kyoto that you won't get tired of no matter how many times you visit.

Aside from the cherry blossoms in spring and the autumn foliage in autumn, you will also be soothed by the cool winds of the Kamogawa River in summer and mesmerized by the fantastic snowy landscape in winter. Enjoy the scenery of Kyoto in each of the four seasons.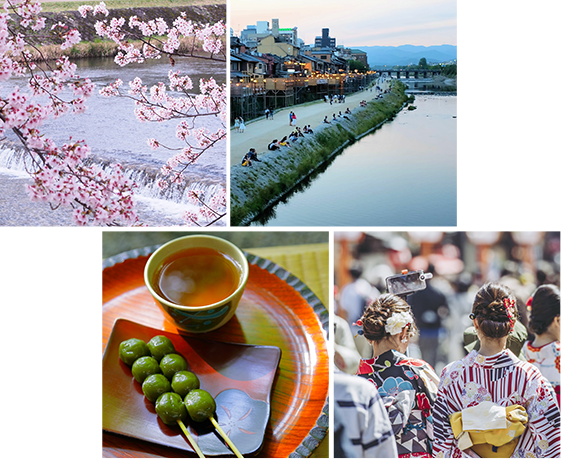 18:00
Dinner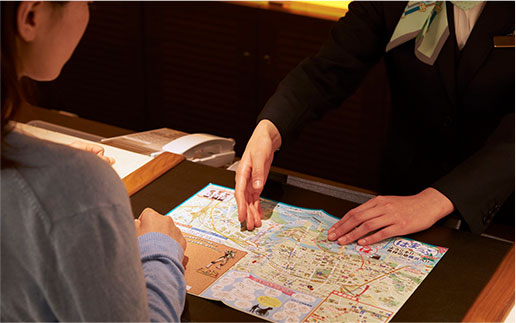 Eating is one of the pleasures of traveling.
If you don't know where to go, how about having a meal at a popular restaurant recommended by the front desk staff?

21:00
Spend time in the hotel
Relax in your room,
Enjoy mingling in the lobby,
Shower off your sweat.
Spend your time as you please.
You can put away your deposited luggage under your guest room.
*Only for some rooms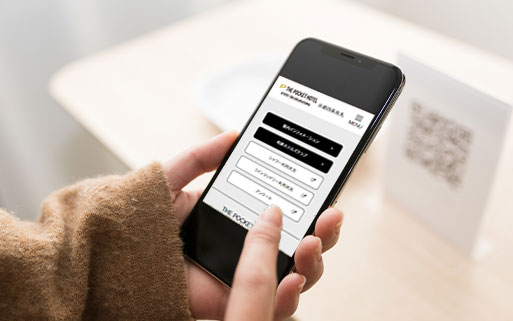 Check availabiity of shared shower rooms easily
from the comfort of your guest room.
Scan the QR code in your guest room to check availability(*In Preparation)of shared shower rooms, the laundromat, and more from the comfort of your guest room.
*It differs depending on the hotel.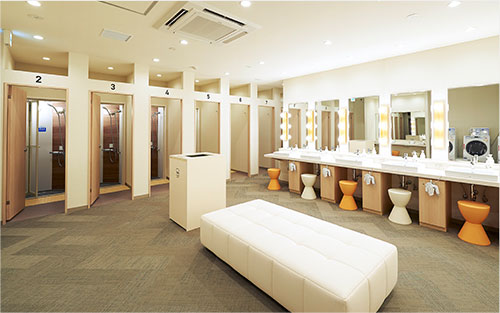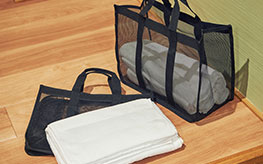 We have separate shower rooms for men and women.
The water purification system in the entire building converts all water in the showers, toilets, and other areas of the building to gentle water. The clean, spacious shower rooms also feature a variety of amenities. Please bring your own towels from the bag in the guest rooms, and pajamas from the first floor.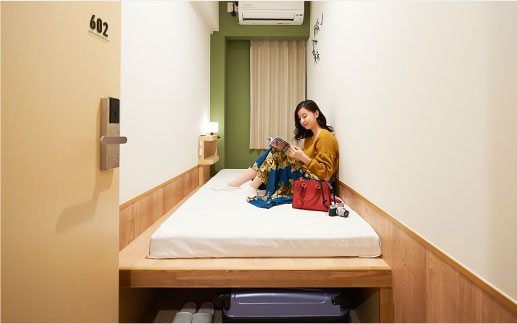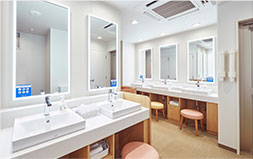 There is a women-only floor, so even if you travel by yourself, you can feel at ease.
A shower room exclusively for women is also provided on the women-only floor.
Enjoy a safe and comfortable stay.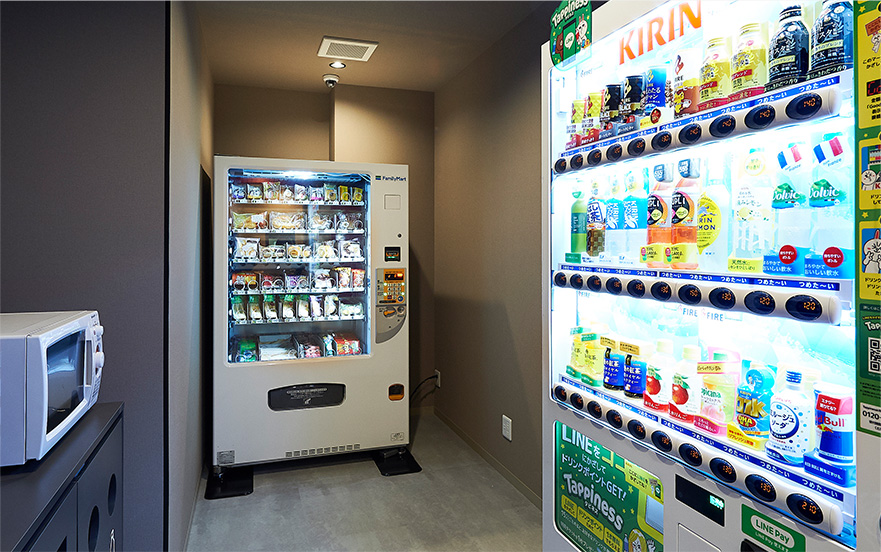 We have vending machines, coin-operated laundry machines, and smoking rooms.
We respond to the requests of all our guests with a full range of facilities.
We have vending machines with all kinds of drinks. Depending on the hotel, we also sell light meals andenities. There are also microwave ovens and coin-operated laundry machines on the first floor. We provide facilities that satisfy customers on day trips to long-term stays.
※Some facilities may differ depending on the hotel. Please check beforehand.

23:00
Bedtime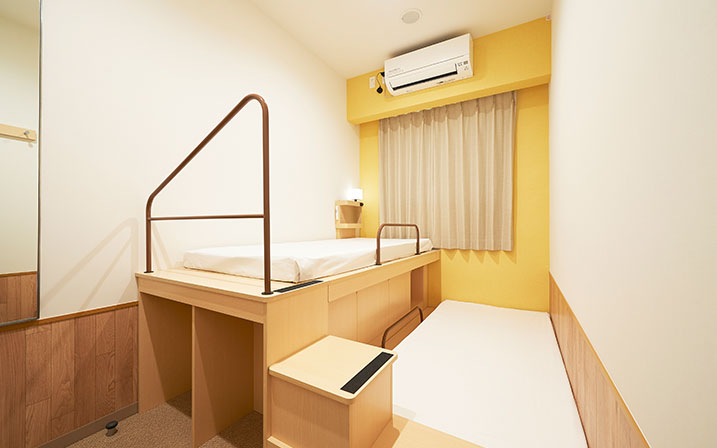 All rooms are private rooms with locks to ensure security and your peace of mind!
You can rest and relax in your room.
[SOTETSU x Nishikawa Living] We use the original "Cloudy Cube" mattress that we jointly developed with Nishikawa Living. Experience a comfortable and restful sleep in a natural sleeping posture.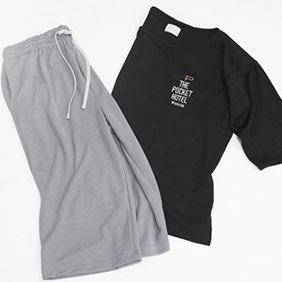 Relax in the hotel's original pajamas with separate top and bottom.
For your loungewear in the hotel, we have our original two-piece pajamas available on the first floor. We also provide bags with bath towels, face towels inside the guest rooms.
DAY 2How to spend
the second day

7:00
Get up and get ready to leave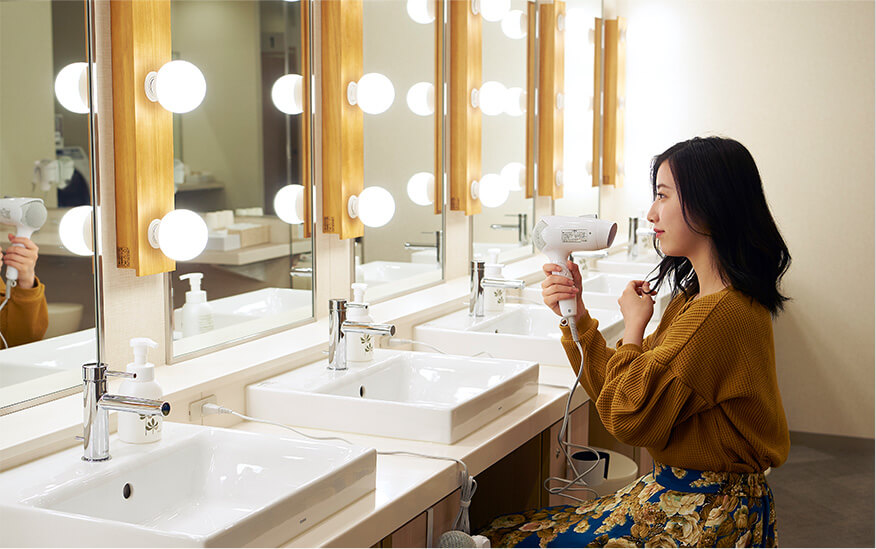 Preparing in the morning in the common shower room
The common shower room is equipped with a clean powder corner. There are variousenities and dryers there, so your morning preparations will also be pleasant.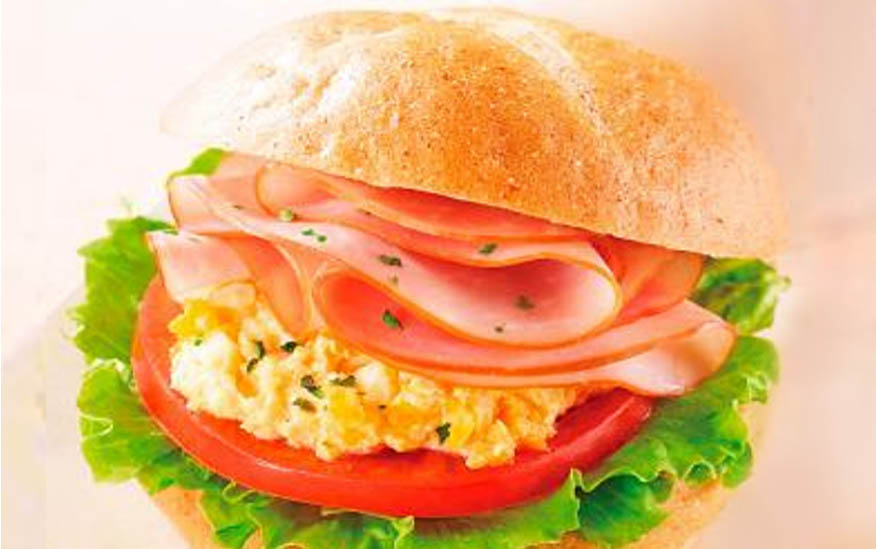 Breakfast near the hotel
Please enjoy your breakfast at a nearby restaurant.
*There is no breakfast hall in the hotel building.

11:00
Checkout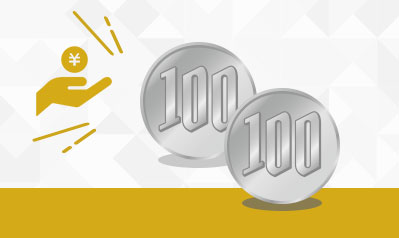 For members of the SOTETSU HOTELS CLUB,
You can extend the checkout time to 12:00 for 1 hour free.
Don't forget to receive 200 yen cash back!
If you are a SOTETSU HOTELS CLUB member and you booked your stay through the official website, your checkout time can be extended for an hour for free. Please take your time to rest and relax.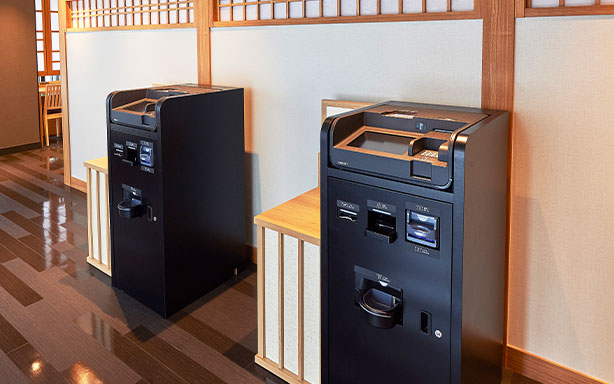 Easy check-out with the self check-in/check-out machines "Smare"
Guests can perform the simple operation themselves, so checkout is also smooth.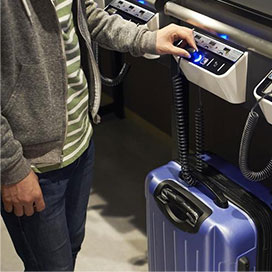 Store your luggage in the self-cloakroom.
You'll enjoy going out light, without heavy bags to burden you.
After checking out, you can store your luggage in the self-cloakroom by yourself. A transportation IC card is required to lock the wire lock. You can use it for free.
※This service is not available on Apple Watch.
Click here to read more about frequently asked questions (FAQ) on THE POCKET HOTEL.
SOTETSU HOTELS CLUB
Great Value Cashback Membership Program
Numerous Benefits!