HOW TO SPEND AT THE HOTEL

HOW TO SPEND AT THE HOTEL
"Plaisir" to your stay.
"SPLAISIR" is a word that combines "PLAISIR," which means "joy" in French,
with "S," the first letter of the SOTETSU GROUP.
This word also represents our promise that our hotels will provide each and every guest with the best service so that they can have a special time.
THE SPLAISIR will make you feel comfort and pleasure like you've never felt before.
We look forward to your visit.
DAY 1How to spend
the first day

14:00
Arrive at the hotel, check-in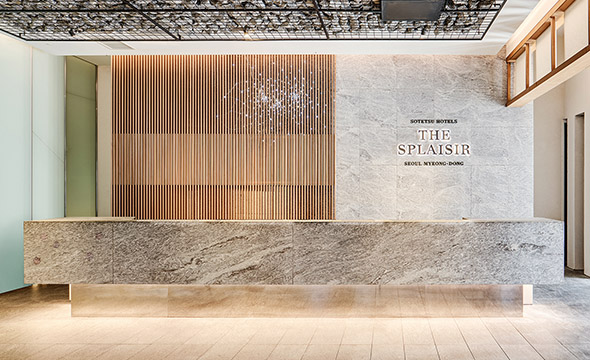 Generally check-in is from 15:00,
if you are a member of SOTETSU HOTELS CLUB, you can check in from 14:00.
You can go out without your luggage to burden you.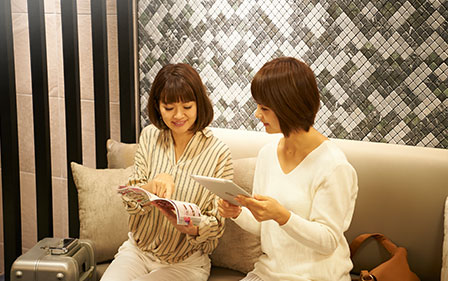 You can use free Wi-Fi throughout the hotel, so it's convenient for looking up where you're going in the lobby. Various kinds of sightseeing maps are also available in the lobby.

15:00
Sightseeing


Excellent access to major stations and tourist destinations
Located within walking distance of the subway and shopping and popular spots, our hotel is convenient for both business and sightseeing. It is convenient for shopping and dining.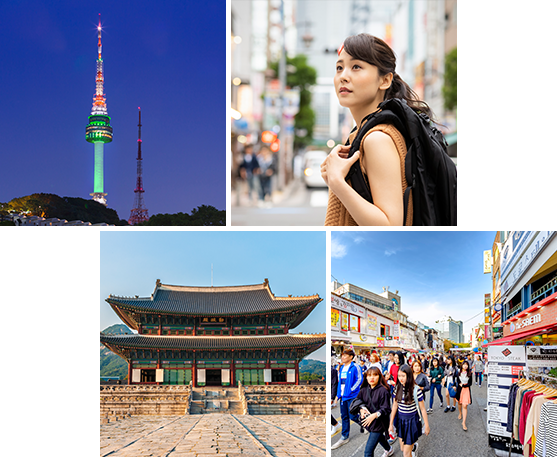 18:00
Dinner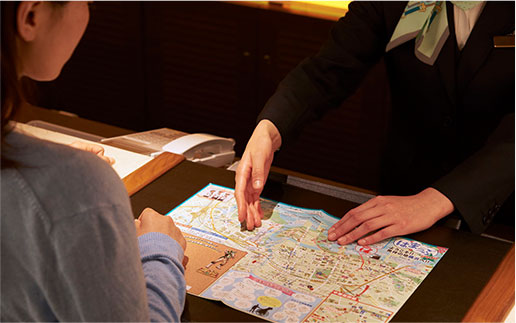 Have dinner at a popular restaurant!
Ask the front desk for our recommended spots. We will introduce you to a shop that is perfect for your needs.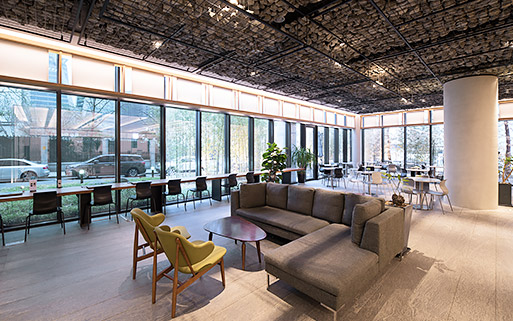 Enjoy encounters with fellow travelers in the lounge!
Anyone staying in the hotel can use the lounge as a space where you can enjoy communicating with other people.

20:00
After a meal, enjoy an evening walk and the night market
How about staying overnight at your destination and experiencing everything that is unique to the area?
Walk through the vibrant streets and create a memory from the scenery that you can only see here!

23:00
Bedtime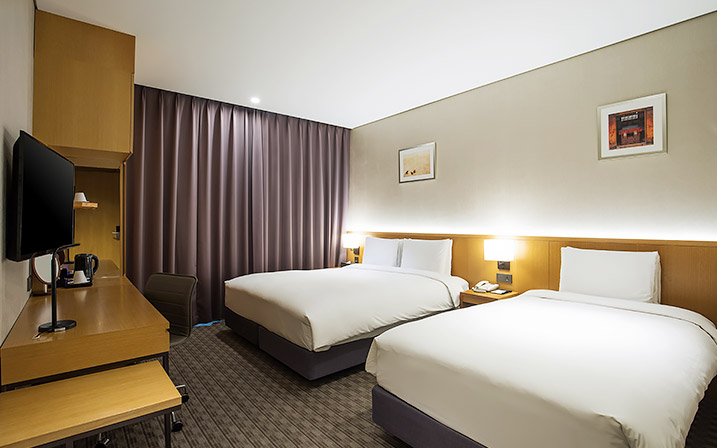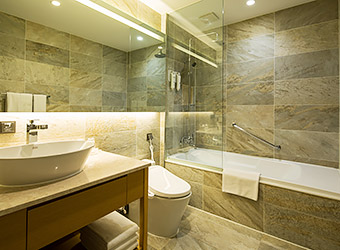 Sleep soundly in the hotel room on a wonderful night!
We promise you a pleasant sleep in a luxurious bed.
DAY 2How to spend
the second day

7:00
Get up and get ready to leave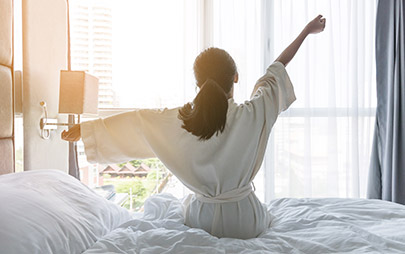 Good morning!
Every guest room has air purifier so you will have a pleasant morning in your preferred room environment.

12:00
Checkout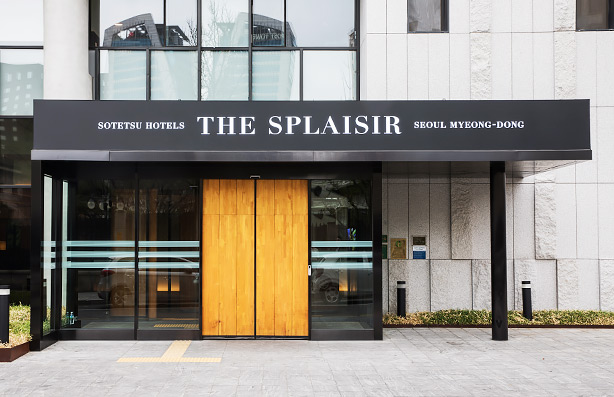 Get ready before the appointed time for a smooth check-out.
*Click here to read more about frequently asked questions (FAQ) on SOTETSU HOTELS THE SPLAISIR.
SOTETSU HOTELS CLUB
Great Value Membership Program
Numerous Benefits!
Membership program renewal on September 28, 2021