This is what you get when you come to Kumamoto! Kumamoto's 7 famous gourmet specialties
2022.09.27
Sightseeing Spot
SOTETSU HOTELS
SOTETSU FRESA INN
SOTETSU GRAND FRESA
HOTEL SUNROUTE
This is what you get when you come to Kumamoto! Kumamoto's 7 famous gourmet specialties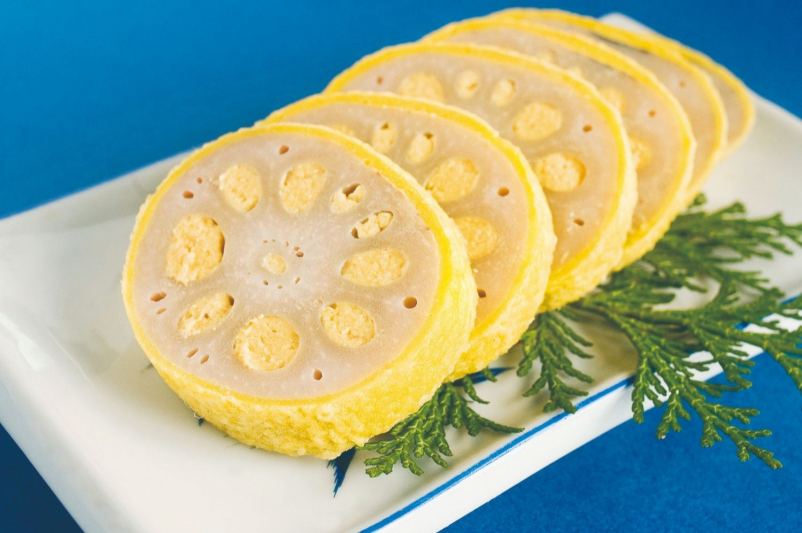 Surrounded by both the sea and mountains, Kumamoto offers a variety of seafood and mountain delicacies. Kumamoto's gourmet cuisine is characterized not by recently developed local delicacies such as "B-class gourmet," but by local dishes that have taken root in the local community for a long time. In this article, we will introduce some of the recommended local dishes and specialties that you should definitely try when you come to Kumamoto.
To enjoy Kumamoto's gourmet food, you can visit
SOTETSU GRAND FRESA KUMAMOTO
(opening December 6, 2022) and
HOTEL SUNROUTE KUMAMOTO
are recommended!
・Horse meat sashimi
Signs saying "horse sashimi" and "horse meat dishes" are everywhere in the downtown area of Kumamoto City, and many people probably think of this horse sashimi and horse meat when they think of Kumamoto cuisine.
There are several regions in Japan that are famous for their horse sashimi and horse meat, and Kumamoto Prefecture is one of them, boasting the highest production and consumption of horse meat in Japan. Kumamoto's horse sashimi is characterized by a sweet soy sauce unique to Kyushu, combined with garlic and grated ginger. Low in fat, calories, and protein, it has long been eaten in Kumamoto as a tonic.
There are many parts of horse sashimi that can be eaten, and even the marbled parts are refreshing.
・Kumamoto Ramen
Kumamoto ramen features a pork and chicken bone-based soup topped with charred garlic. It is sometimes called "Kumamoto tonkotsu" to distinguish it from Fukuoka and Hakata, which are famous for their tonkotsu ramen.
In addition to charred garlic and ma-oil (fried garlic oil), it is also characterized by the inclusion of kikurage mushrooms as an ingredient.
Because chicken and vegetables are cooked together with the pork bones, the soup is mild and creamy, and is said to be relatively easy to eat, even for those who do not like pork bones.
Ramen from famous restaurants such as "Kurotei" and "Bunryu" are also sold as souvenirs. You can also eat Kumamoto ramen at the airport, so if you missed it in Kumamoto City, why not try it at the airport at the end of your visit?
・Karashi lotus root
Kumamoto Prefecture boasts the highest production volume in the country.
"Karashi lotus root" is a traditional dish in which miso mixed with mustard is packed into the lotus root and fried in batter. The crisp texture of the lotus root and the pungent flavor of spicy miso are perfect for side dishes of sake, side dishes of rice, and tea ceremony.
In Kumamoto, it is a dish that can be eaten on a daily basis, but especially on New Year's Day, it is an indispensable dish for New Year's dishes.
In addition to souvenir shops and specialty stores in Kumamoto Prefecture, you can easily buy them at local supermarkets.
・Taipien
Taipien is an adaptation of a local dish from China's Fujian Province, made with Japanese ingredients, and may be best imagined as "champon noodles with vermicelli".
It is filled with plenty of vegetables, seafood such as shrimp and squid, pork, fried eggs, and other ingredients, and uses healthy vermicelli as the noodles. The noodles are made from mung bean vermicelli, which does not stretch easily, making them firm and slippery. The soup is light and healthy, yet rich and flavorful, making it a soul food loved by Kumamoto citizens.
It is served not only at Chinese restaurants but also at ramen shops and izakayas (Japanese-style pubs) in Kumamoto Prefecture, where it is readily available.
・Dago soup
"Dago" in dago soup means "dumpling" in the Kumamoto dialect. It is a local dish made by kneading wheat flour into flat dumplings and simmering them with vegetables and meat in a miso or soy sauce broth. There are many variations, such as kneading sweet potatoes into the dumplings, or using dough stretched out like udon noodles instead of dumplings. It is a popular dish that is somewhat nostalgic and makes one feel relaxed.
It is also served in restaurants, and National Route 57, lined with stores offering dagojiru, is called "dagojiru highway".
・Aka Beef
As the name suggests, Aka Beef is a brown (red) Wagyu beef raised in the magnificent nature of Aso, Kumamoto. As the name "Aka Beef (red beef)" suggests, it is a brown-haired (red-haired) Wagyu. 85% of Wagyu raised in Japan are black-haired Wagyu, so brown-haired Wagyu is a rare breed.
Aka Beef, raised stress-free in the great nature of Aso, is characterized by a good balance of lean meat and high-quality, moderate fat.
Recently, Aka Beef is also being used in beef bowls in the Kanto region.
The "Aka Beef donburi", a bowl of rice topped with a bowl of rice topped with a bowl of beef, is often served at restaurants in Kumamoto Prefecture, but it is also eaten in a variety of other styles, including hamburgers and yakiniku (grilled meat).
・Ikinari dango
Ikinari dango is a Kumamoto sweet (Japanese confectionery) consisting of sliced sweet potatoes and azuki bean paste wrapped in a mochi-like dough and steamed.
The ikinari dango is popular as a souvenir and a snack.
It is said that the name "ikinari dango" comes from a combination of the Kumamoto dialect word "ikinari", meaning "easy" or "handy", and the meaning of being able to cook and serve them quickly even if guests suddenly arrive.
These days, however, there are more and more variations, such as using purple sweet potatoes, sprinkling soybean flour around it, and mixing brown sugar and mugwort into the dough.
They are also sold frozen for souvenirs, so you can warm them up in the microwave or bake them in the oven and eat them hot for a different taste.
What do you think? We have introduced some of the local cuisine and specialty foods that you can enjoy in Kumamoto, a city rich in nature. Please refer to the above when you visit Kumamoto.
To enjoy Kumamoto's gourmet food, you can visit
SOTETSU GRAND FRESA KUMAMOTO
(opening December 6, 2022) and
HOTEL SUNROUTE KUMAMOTO
are recommended!
* Information as of September 2022.
Recommended hotels for this article
Monthly archive
2022(13)

2021(3)

2020(2)

2019(15)

2018(16)

2017(14)

2016(23)

2015(9)
SOTETSU HOTELS CLUB
Great Value Cashback Membership Program
Numerous Benefits!