BREAKFAST & RESTAURANT

Brooklyn-style restaurant "the WU"
"the WU" offers an unpretentious, modern design, comfortable space, inspiring background music, and delicious Brooklyn-style cuisine.
"the WU" is a unique experience awaiting you.

Hotel 1st floor, 60 seats (all non-smoking)
TEL +81‐3-5291-0980

Breakfast 7:00am~10:00am(Last order 9:40am)
Lunch 11:30am~3:00am (Last order 2:00pm / buffet 2:15pm)
Cafe 3:00pm~5:00pm (Last order 4:30pm)
Dinner 5:30pm ~10:00pm (Food Last order 9:00pm / Drink Last order 9:30pm)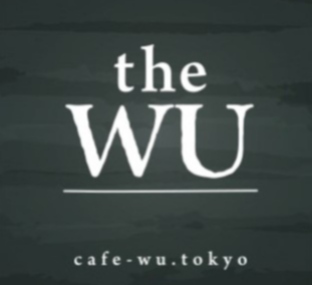 Breakfast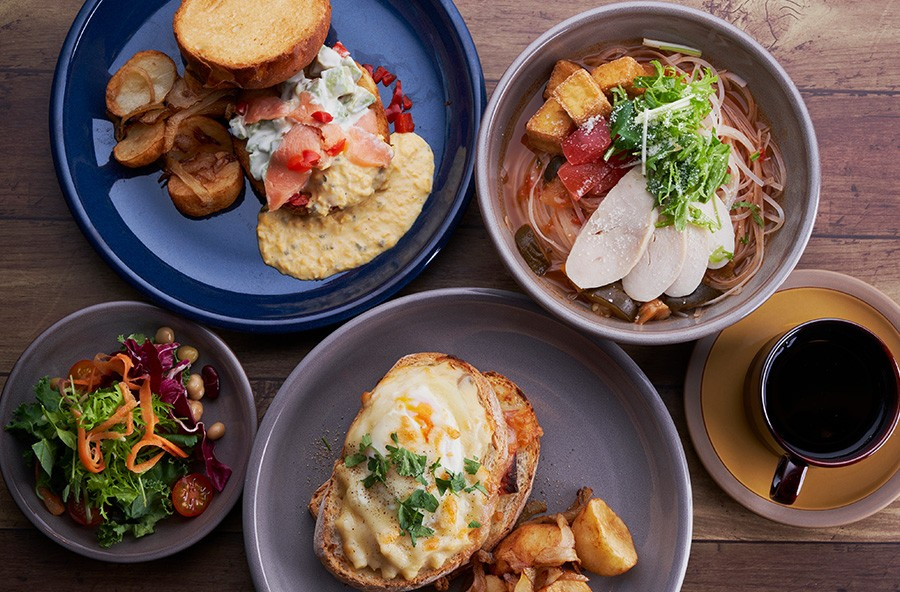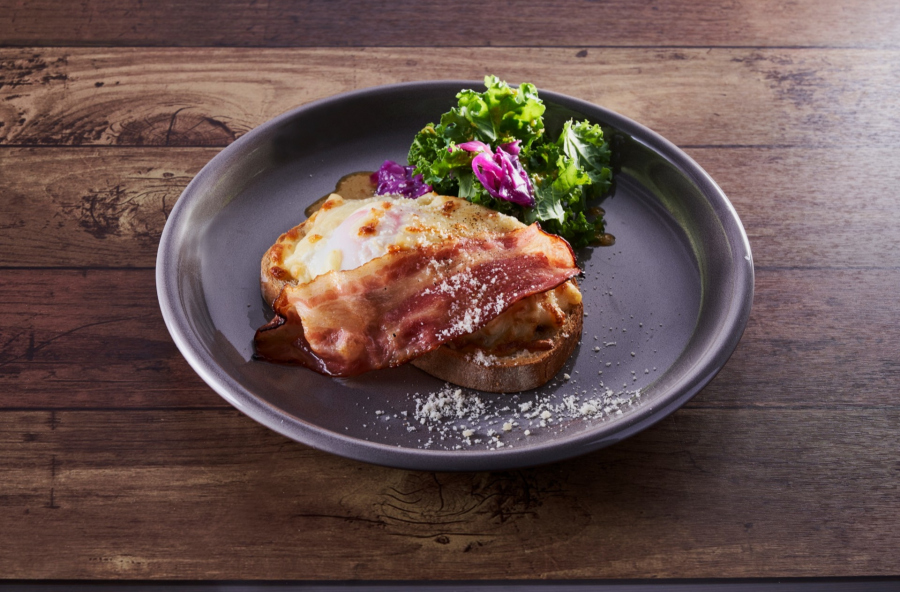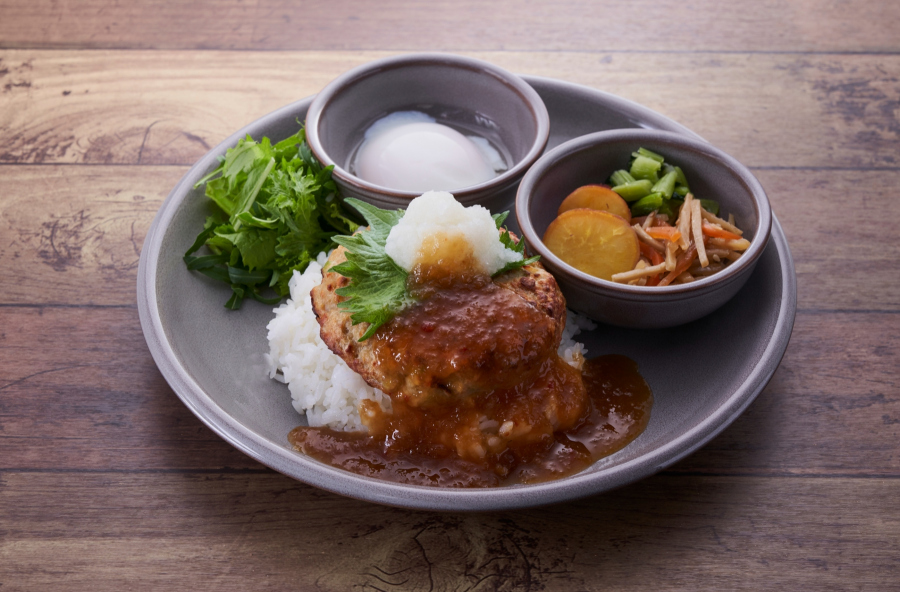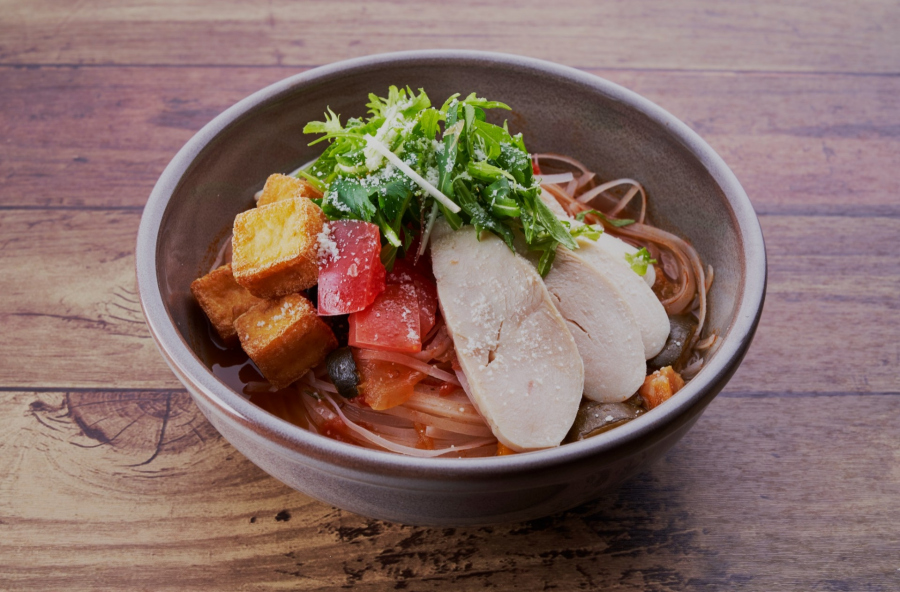 Brooklyn-style morning feast
- Choice of main plate & half buffet -

Would you like to spend a little more luxury in the morning at the hotel?
You can choose from 3 types of the chef-made main plates.
・ Morning Clock Sandwich with Half-boiled Egg & Bacon
・ Tofu Hamburger Steak Rice Plate
・ Manhattan Pho

The half buffet has a selection of menus such as "Pottage with plenty of vegetables from Yamanashi farm", "Coconut scented chicken curry", and "salad with homemade fruit dressing".
Let's start a day with "Morning Feast" which charges your power.
*The menu may change depending on the availability of ingredients.
Hours
(Breakfast)
7:00 am ~ 10:00 am (Last order 9:40 am)
Charge
1,430 yen (per person, tax included)
We accept cashless payments only.
Please use a credit card or QR code payment system when purchasing a breakfast voucher. We do not accept cash payments. We apologize in advance for any inconvenience this may cause.
Lunch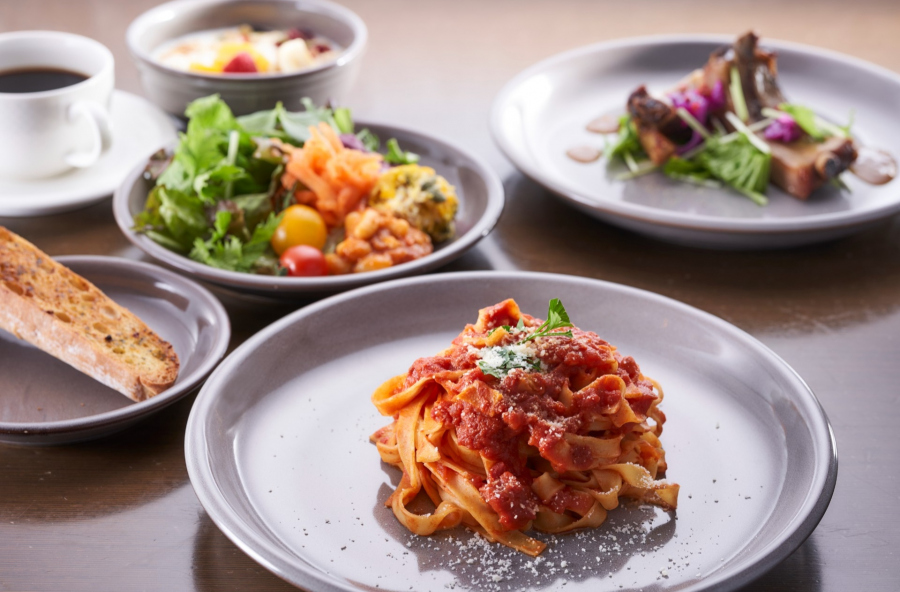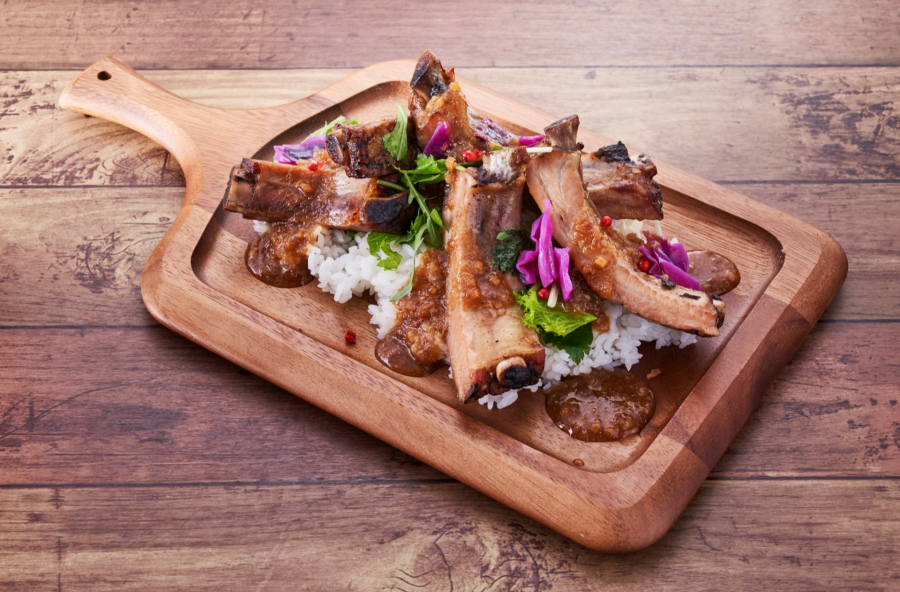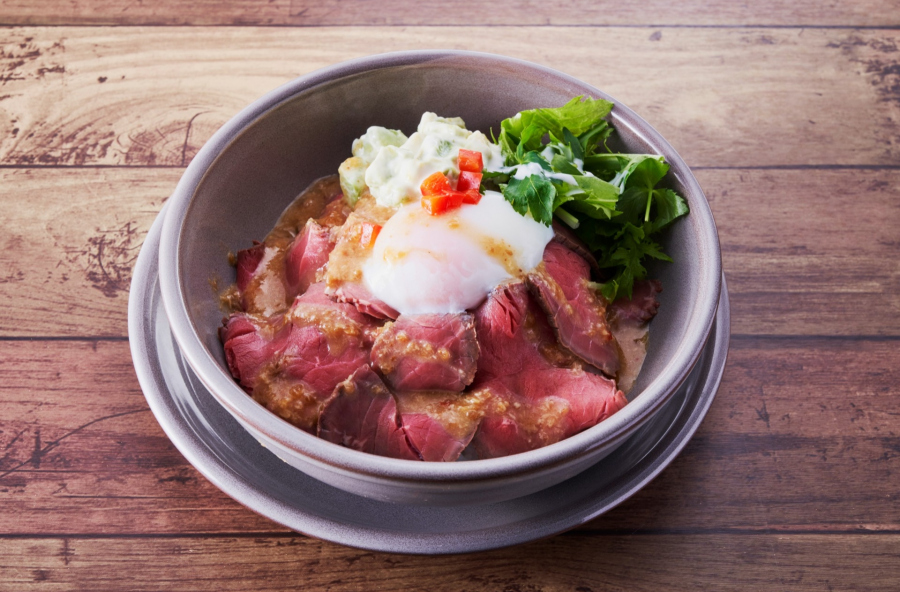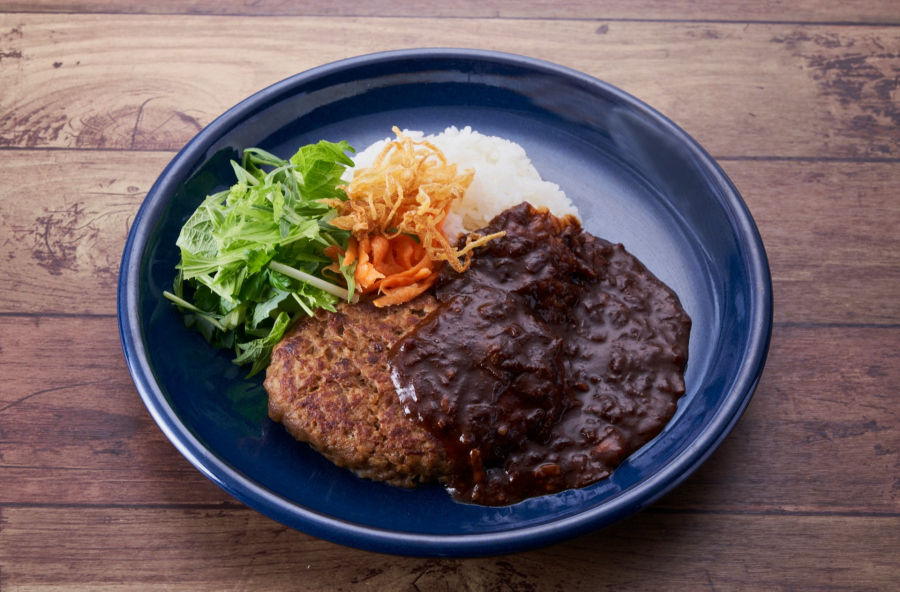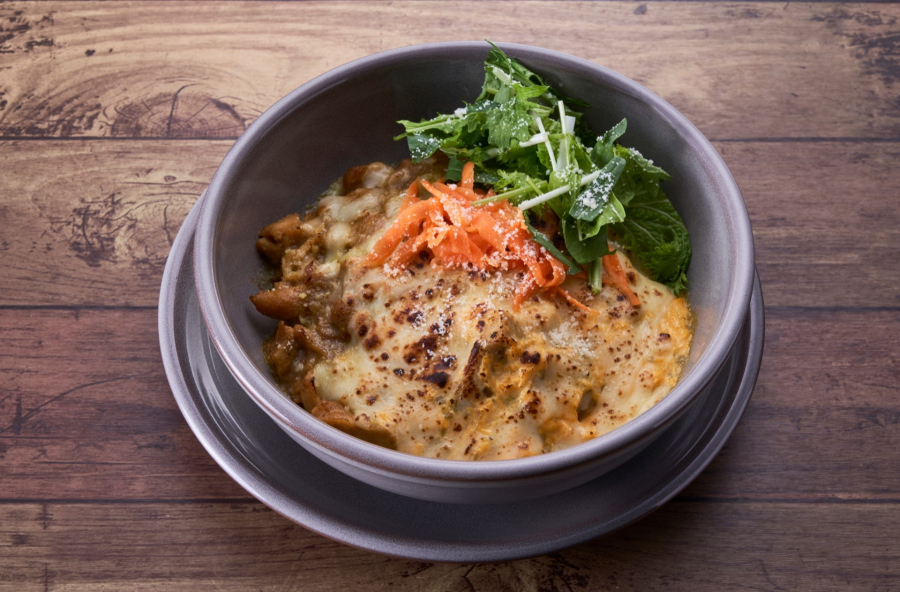 "the WU"adds vibrant color to your casual lunch time.

Dishes our chefs cook with all their finesse await you.
Dine with us for a variety of occasions, from a casual lunch to a multiple-course meal on a special day.
For additional 550 yen, you can enjoy our side dish buffet (with all-you-can-drink beverages).

Lunch menu

Hours
(Lunch)
11:30am~3:00pm (Last order 2:00pm / buffet 2:15pm)
Cafe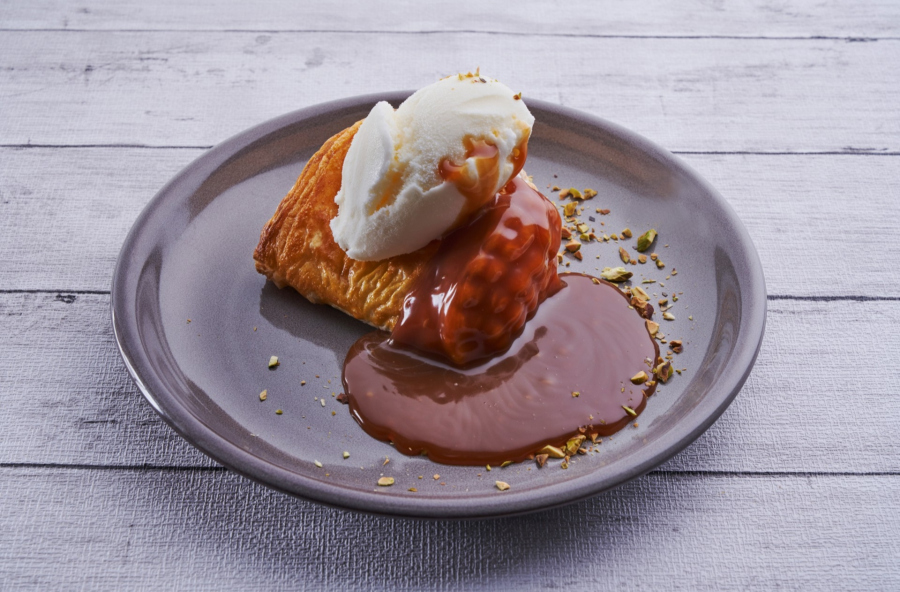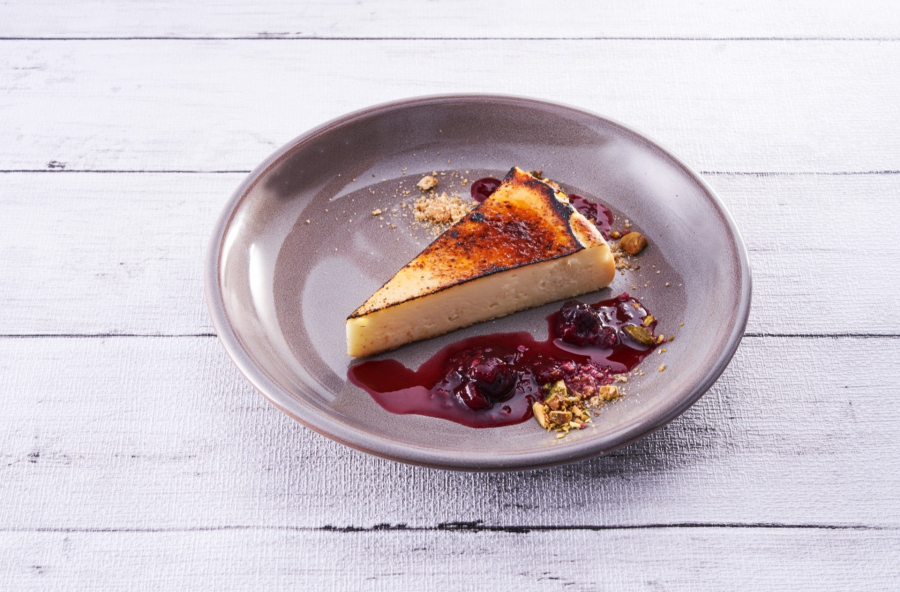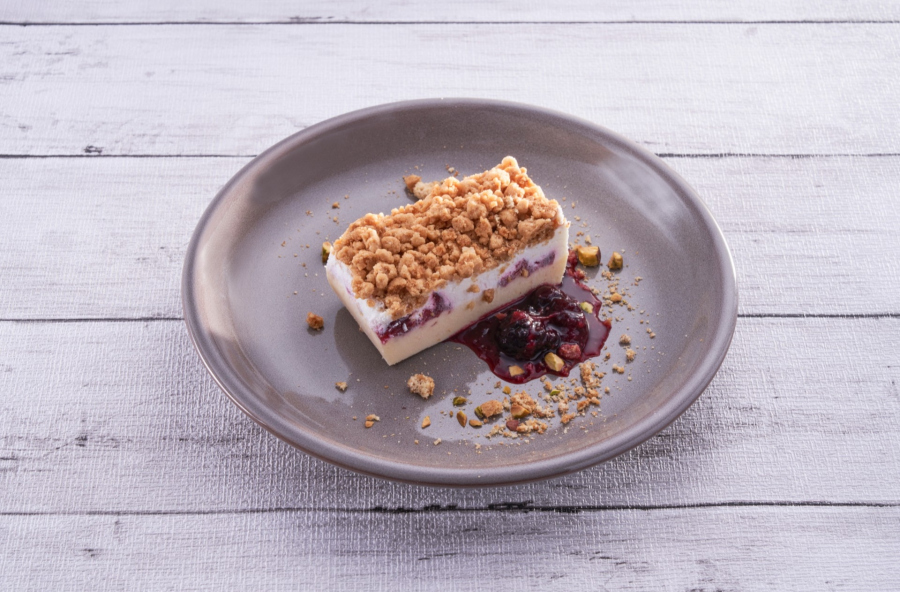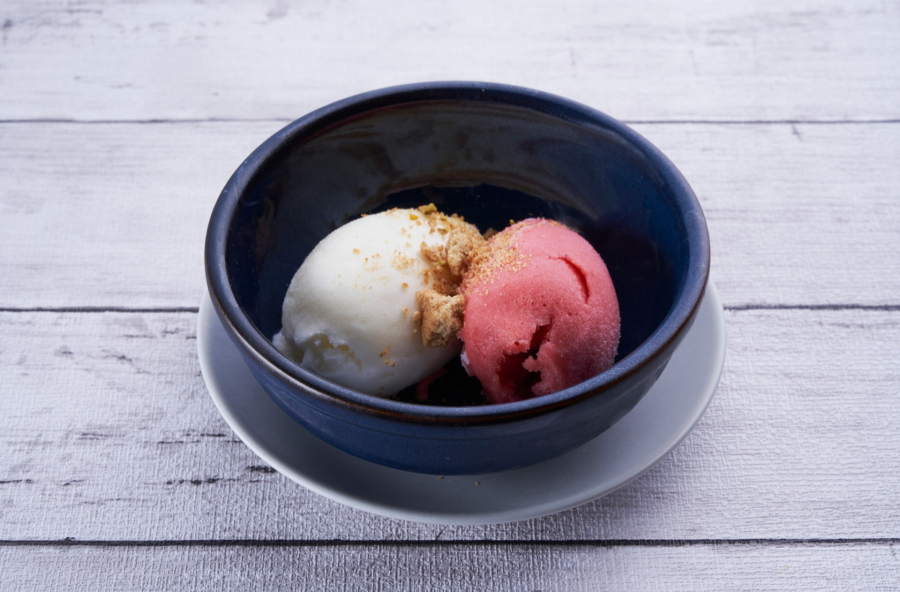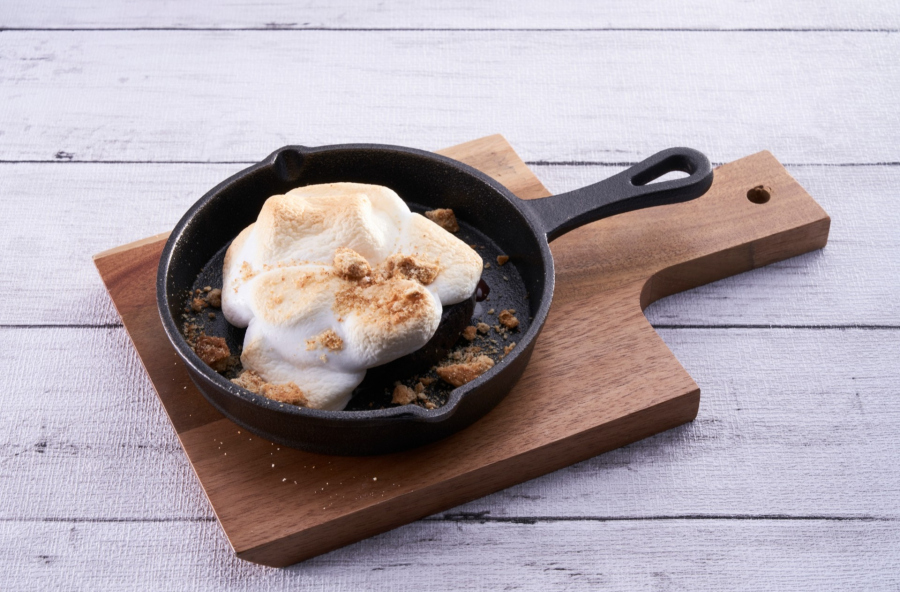 Have a relaxing moment in the afternoon
with our irresistible sweets.

The most popular dessert, Apple Pie Bomba, is a blissful dish in which freshly baked crispy pie, cold ice cream, and rich caramel sauce are fused. Many other desserts are also available.
Hours
(Cafe)
3:00pm~5:00pm (Last order 4:30pm)
Dinner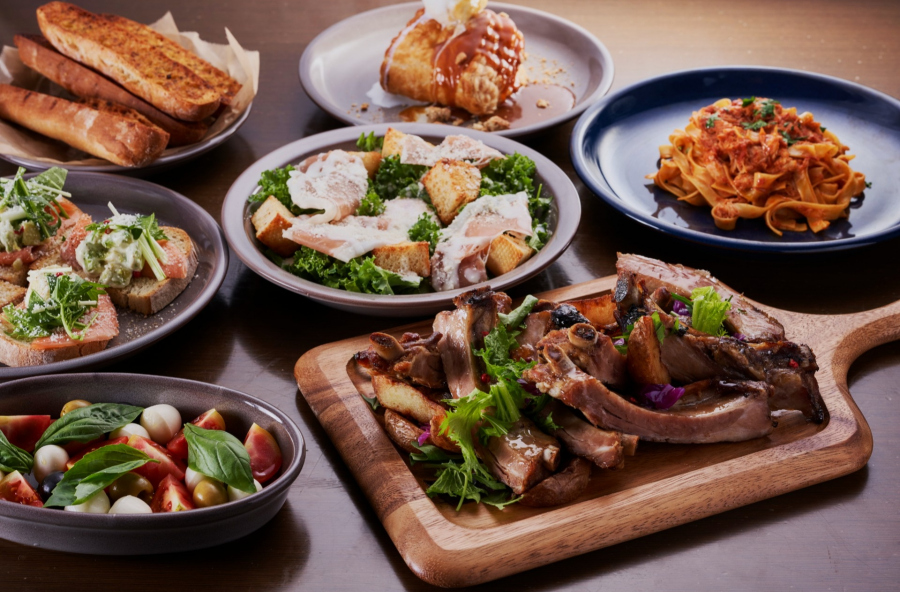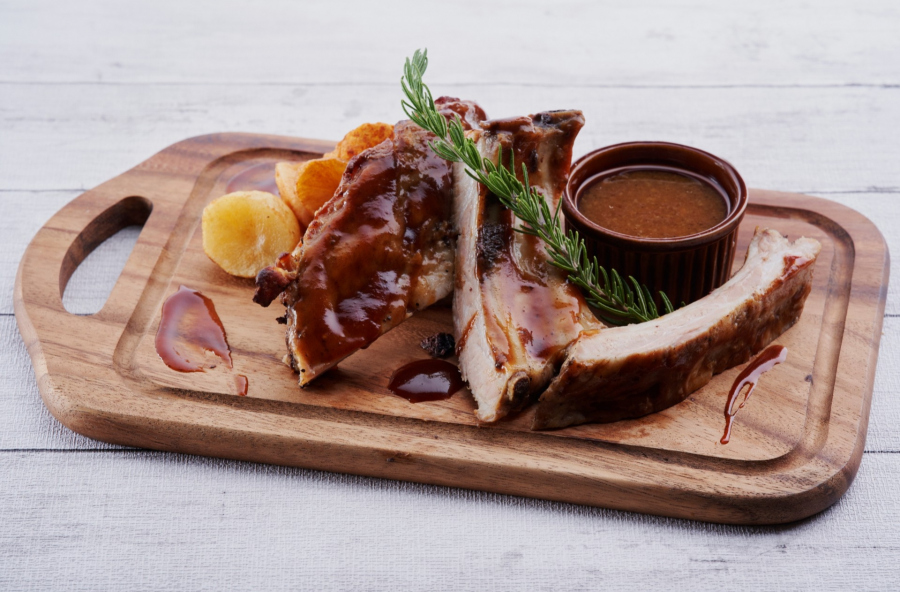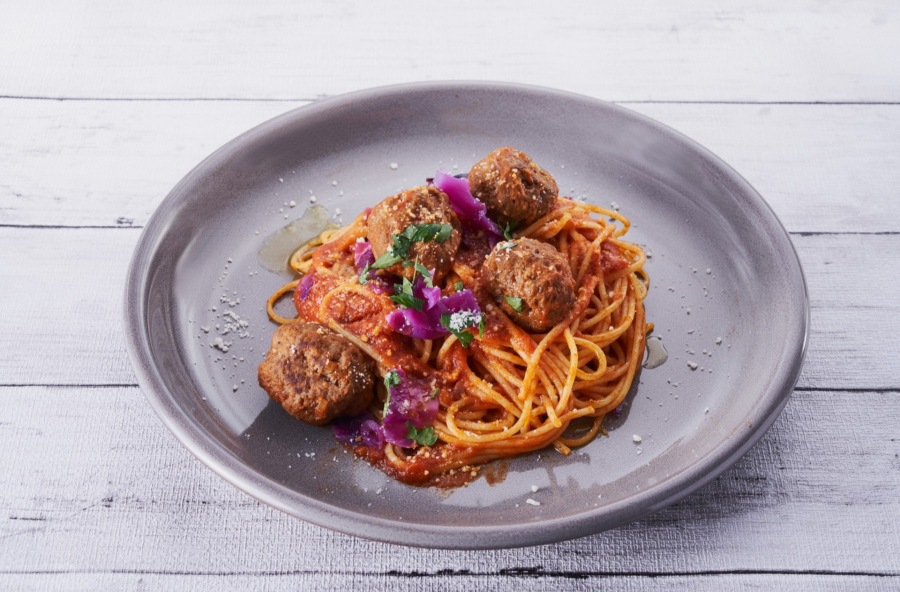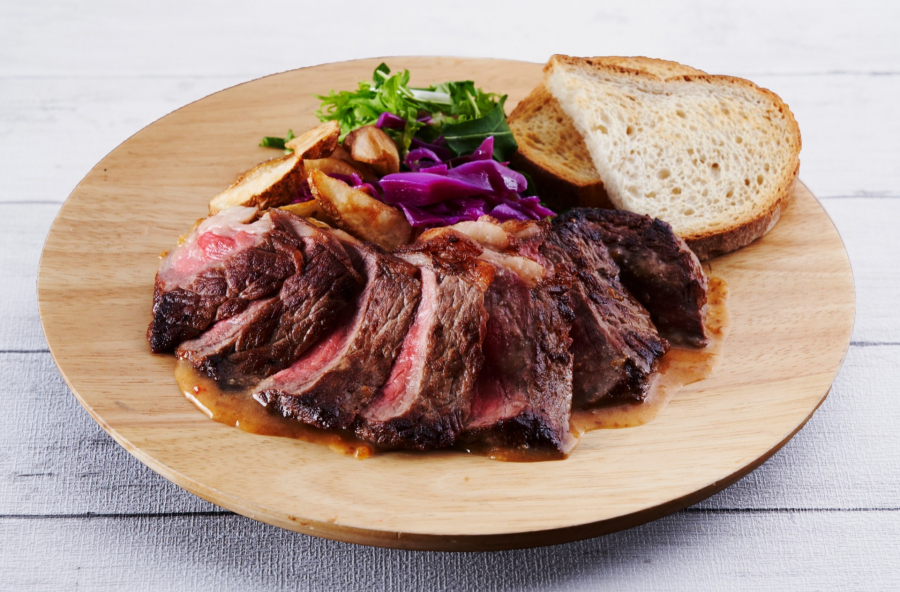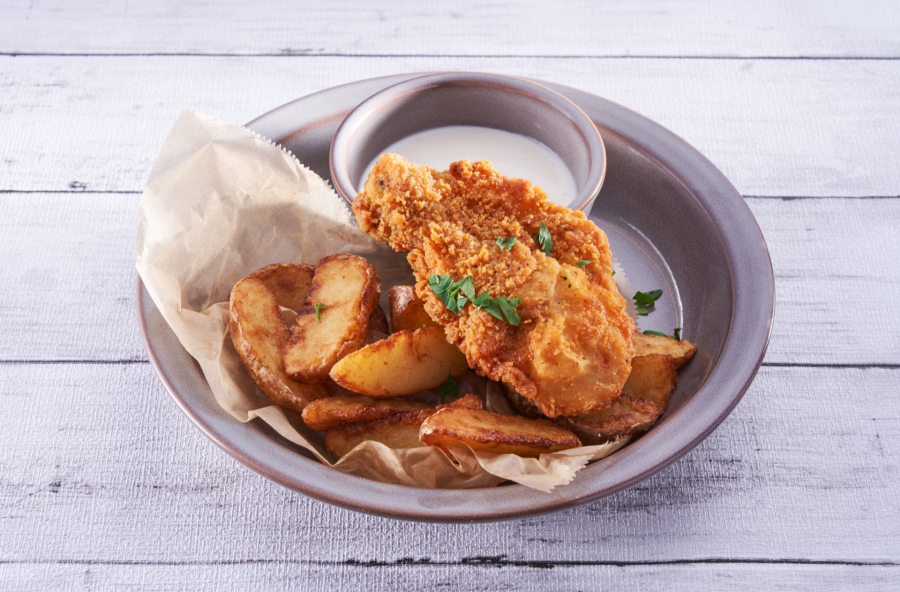 Vigorously yet delicately prepared dishes are truly "Brooklyn Style".

For our "Back Ribs" cooked soft and juicy, please savor with the apple ginger sauce that pairs great with it. It's an unique, deeply satisfying dish you cannot find anywhere else.
A variety of drinks are available. Please use the restaurant for various purposes as all are welcome, from single diners to groups of people.

Dinner menu

Hours
(Dinner)
5:30pm ~10:00pm (Food Last order 9:00pm / Drink Last order 9:30pm)
SOTETSU HOTELS CLUB
Great Value Cashback Membership Program
Numerous Benefits!