HOW TO SPEND AT THE HOTEL

HOW TO SPEND AT THE HOTEL
A hotel to meet your needs from business to leisure.
HOTEL SUNROUTE is operated throughout country as a nationwide chain,
and meets the needs of many guests.
We warmly welcome our guests with a various offerings of rooms and facilities,
as well as provide a familiar sense of hospitality and security.
We become the hotel brand to meet your needs from business to leisure.
DAY 1How to spend
the first day

11:00
Arrive at the hotel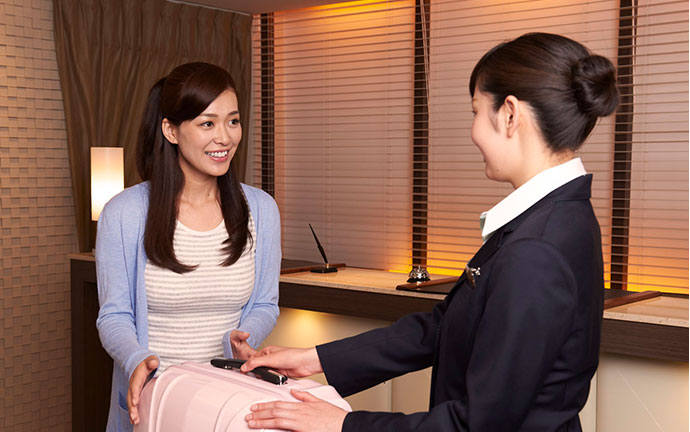 When you arrive at the hotel,
please leave your luggage at the front desk.
You can go out without your luggage to burden you.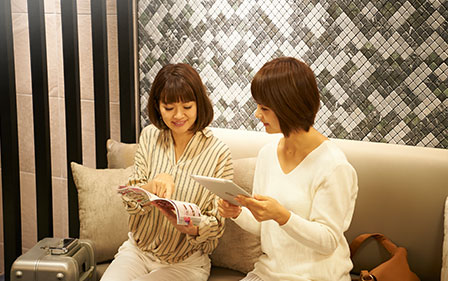 You can use free Wi-Fi throughout the hotel, so it's convenient for looking up where you're going in the lobby.

13:00
Sightseeing


Convenient access, with hotels in Japan and overseas
With locations nationwide, our hotels are very convenient as a base for traveling.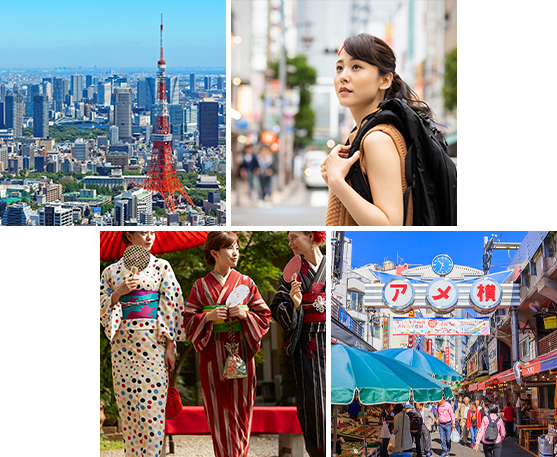 17:00
Hotel check-in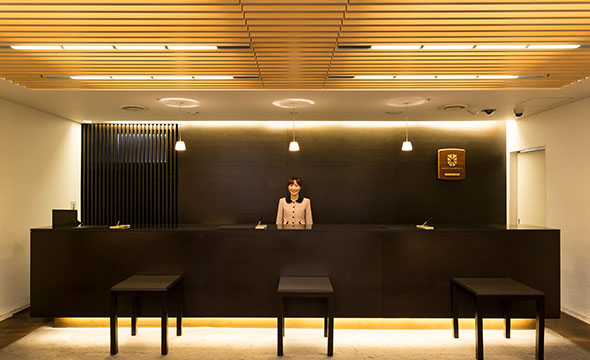 Go back to the hotel and check in.
Our front desk staff will welcome you with a smile and we will provide you with services that will make you want to come back.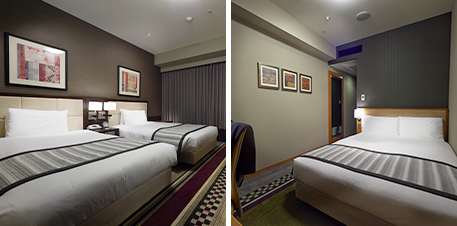 Various guest rooms that suit your needs are available!
In addition to a variety of guest rooms that cater to both business and leisure, we also respond to the needs of our guests with our restaurants, conference rooms and other facilities.

18:00
Dinner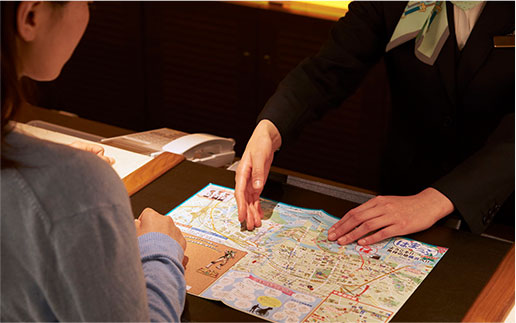 Have dinner at a popular restaurant!
Please ask the front desk for the recommended spots in the area. We are close to the station, so we will introduce you to a restaurant that is perfect for your request.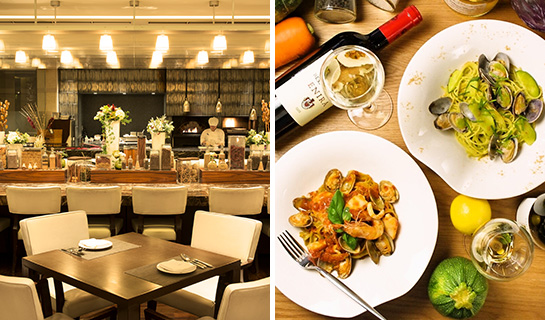 Enjoy dining at a restaurant in the hotel building
Some of our hotels have restaurants in their buildings.
Spend your precious time in a tranquil space.

21:00
Spend time in the hotel
Relax in your room.
You can conveniently use the internet with the free Wi-Fi.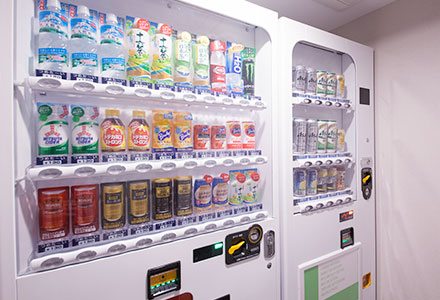 We have vending machines, coin-operated laundry machines, and smoking rooms.
We have extensive facilities to respond to your needs.
Vending machines with all kinds of drinks.
We have also put microwave ovens and coin-operated laundry machines to provide facilities that will satisfy all guests, from those on a day trip, to those staying long-term.

*Some facilities may differ depending on the hotel. Please check beforehand.

23:00
Bedtime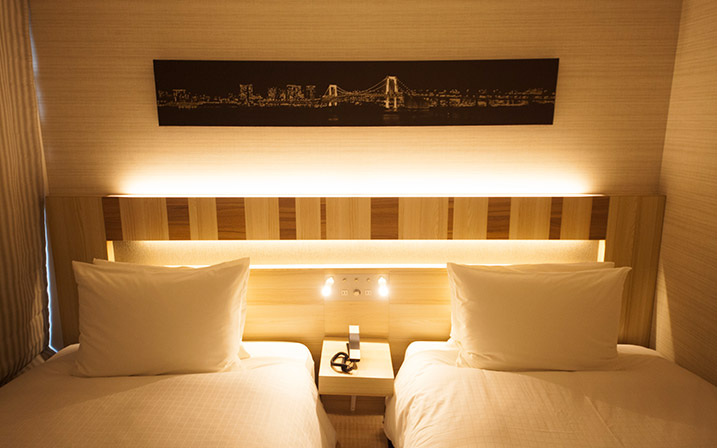 Good night! Sleep well!
We make sure you have a comfortable sleep.
DAY 2How to spend
the second day

7:00
Get up and get ready to leave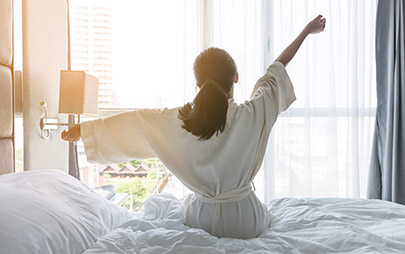 Good morning!
The individual air conditioning system in each guest room allows guests to have a pleasant morning in their preferred room environment.
*Equipment varies depending on the hotel.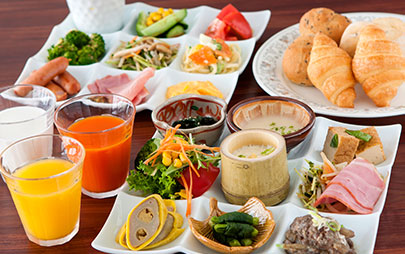 Delicious breakfast
We offer a wide variety of buffets and casual set menus.
You can also enjoy menus that promote the "local production for local consumption" initiative in some of our hotels.

11:00
Checkout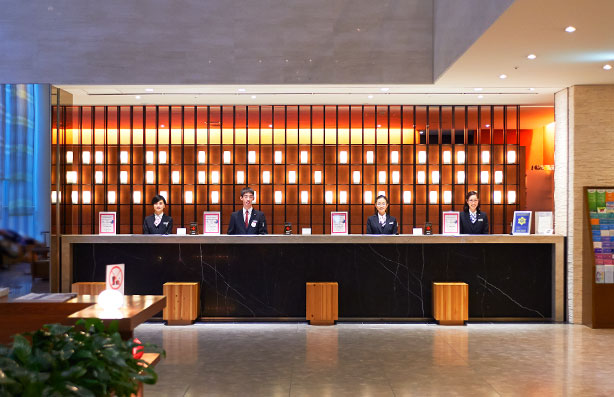 Take care and have a nice day!
We can ship your luggage for you at the front desk.

For members of the SOTETSU HOTELS CLUB,
You can extend the checkout time to 12:00 for 1 hour free.
If you are a SOTETSU HOTELS CLUB member and you booked your stay through the official website, your checkout time can be extended for an hour for free. Please take your time to rest and relax.
*Some hotels have different facilities and services. Please be aware of this in advance.
Click here to read more about frequently asked questions (FAQ) on HOTEL SUNROUTE.
SOTETSU HOTELS CLUB
Great Value Cashback Membership Program
Numerous Benefits!
Membership program renewal on September 28, 2021
From point program to cashback!